6 Reasons to Invest in IT Support for Your Business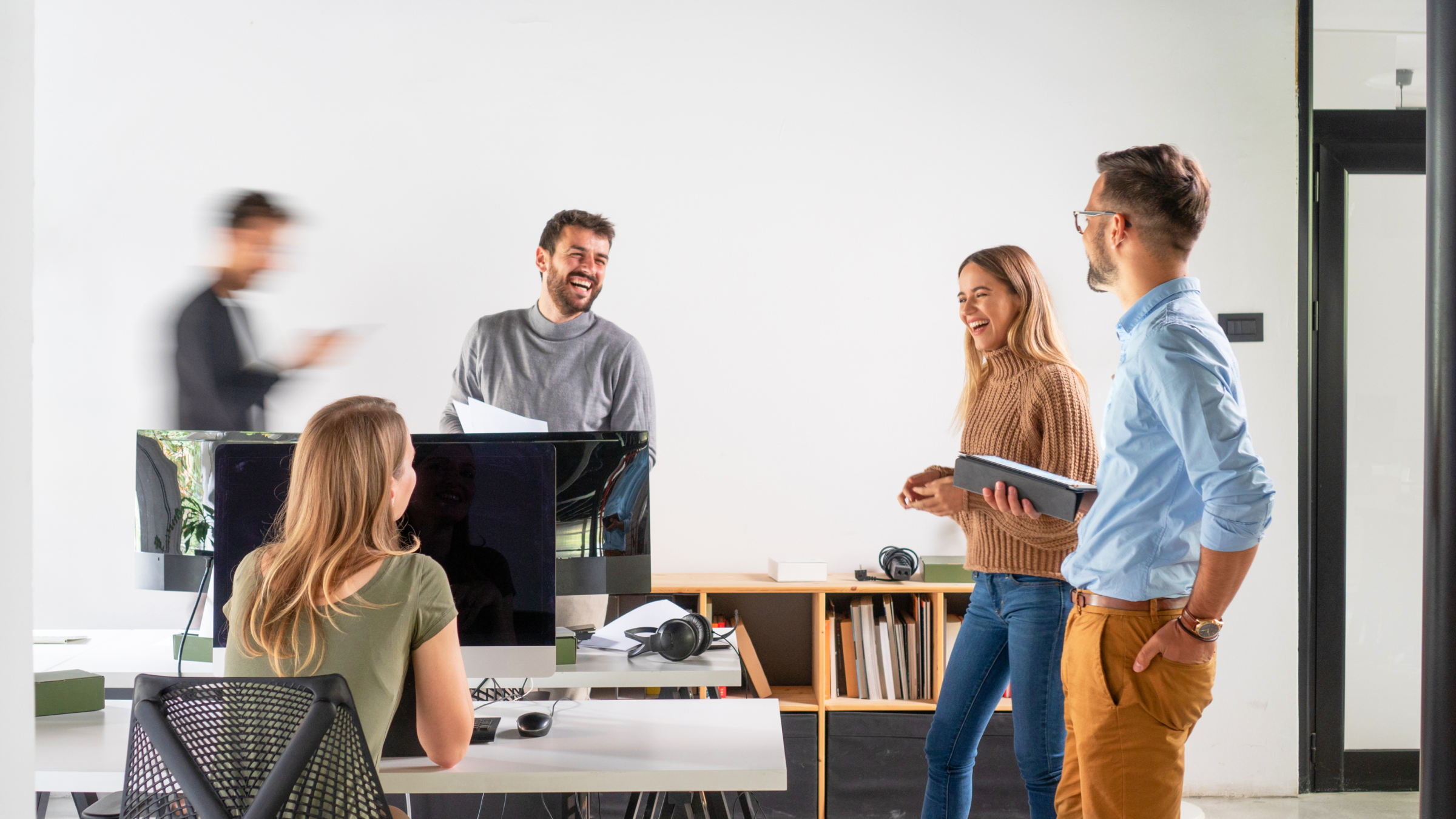 You are a business owner and need to focus on getting up and running your daily operations. But with all the tasks of starting a new venture, it can be easy to overlook one crucial element: IT Support.
You know that having a technical support team is vital to keep your business running smoothly, but you're not sure what services to choose or what benefits they offer.
It can become challenging for businesses when deciding on IT Support. Without the right strategy and resources, companies might struggle with everyday tasks like creating databases, managing software upgrades, or troubleshooting computer issues. It can take up valuable time and energy. And businesses can be affected by many cases without a reliable technical team to oversee their operations.
We understand the struggles that businesses face when deciding whether or not to invest in IT Support. In this article, we have compiled all the information you must know to make the best decision. You'll learn about IT Support packages, the benefits, and critical elements to consider when deciding on your next technical support team. Let's dive in and get started!
[BLOG_POST_SUMMARY]
What is IT Support? And what comes in an IT Support package?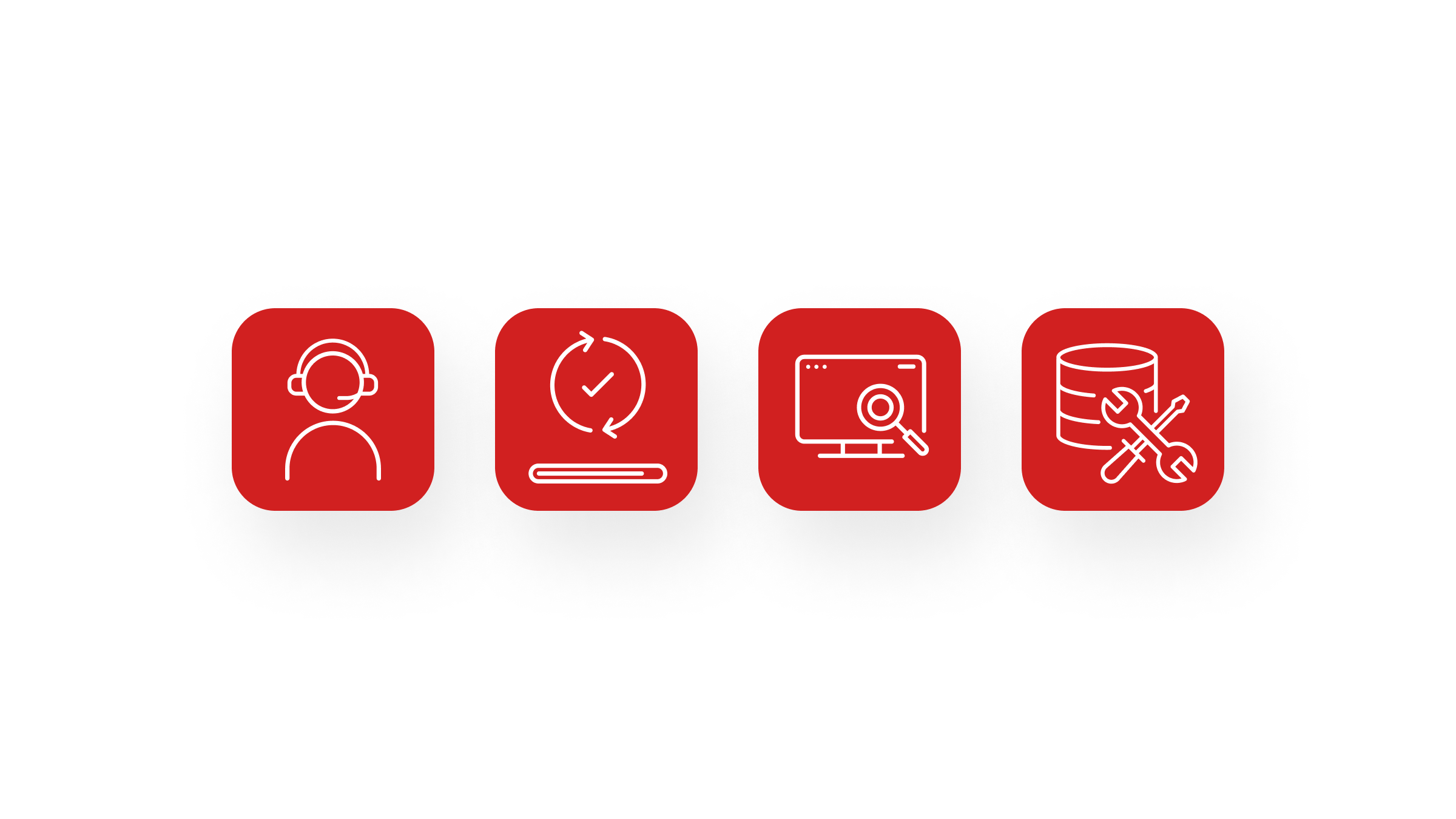 IT Support is a service that helps businesses use computers and networks. It provides support jobs, such as troubleshooting and technical advice, so that they can get the most out of their computer networks. IT Support packages usually include assistance with setting up, maintaining, and updating computer networks.
Most businesses today have a more demanding IT infrastructure. And it is primordial for them to have a dedicated team ready to assert any problems or operations related to their activities. Doing so makes them more proactive and efficient in accomplishing daily tasks. However, IT Support comes as a package, and in the following paragraphs, we will break down the main ones.
Help desk services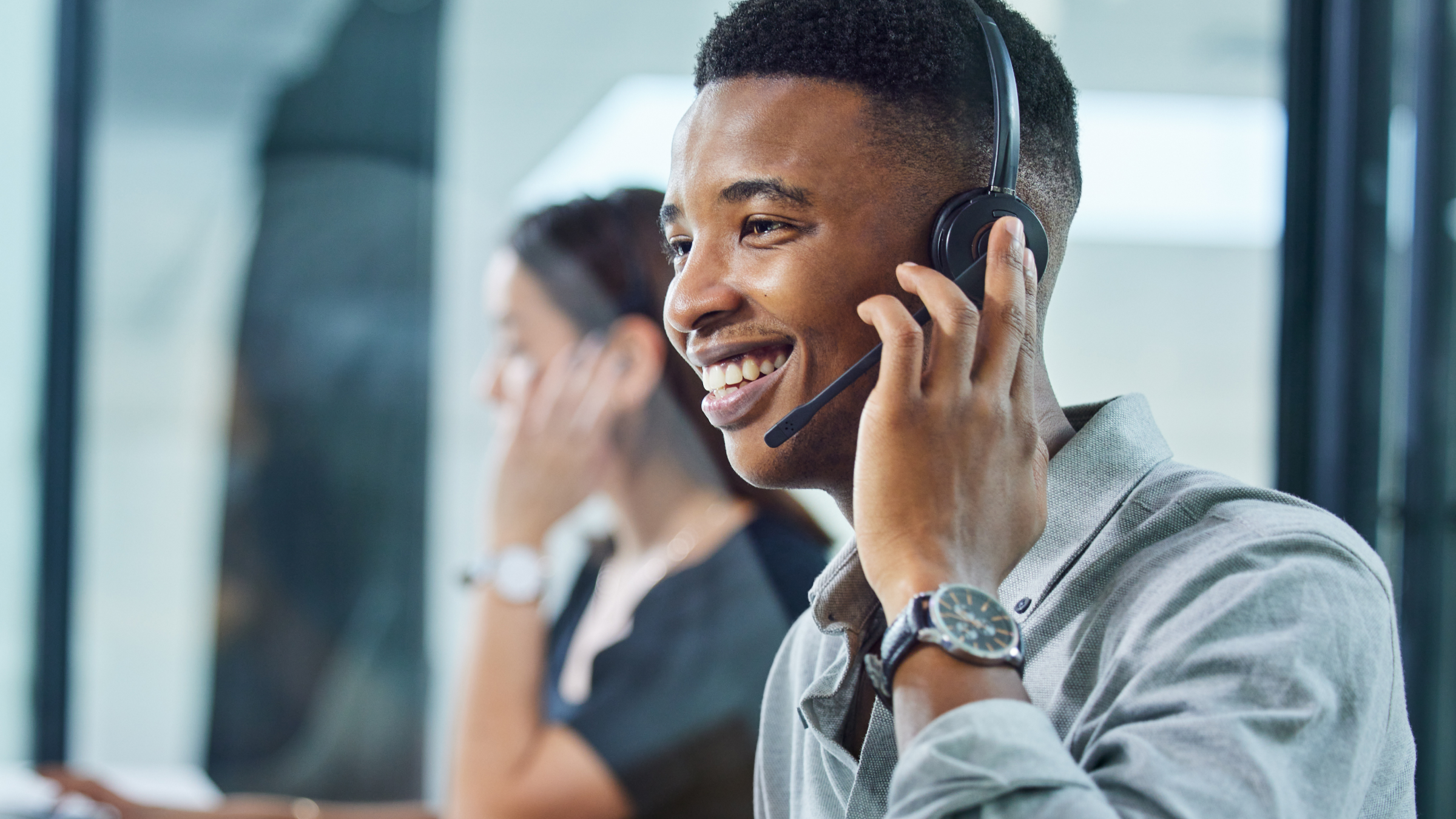 Help desk services are the first line of any business with IT infrastructure. It can include setting up, maintaining, and updating computers and networks. It also provides the technical ability to use a product, resolve any issues with the technology, manage user accounts and passwords, perform support jobs, and keep up with the ever-changing technology landscape.
Companies specializing in technical support provide help desk services. These organizations have employees with extensive knowledge of various technologies. Businesses can significantly reduce downtime by having access to a knowledgeable person on demand who can quickly identify and resolve any IT-related problems.
Help desk services are also essential for helping employees become more productive in their working environment. They can provide help with everything from configuring computer hardware to understanding complex applications or technologies. When a staff member runs into an issue, they can quickly contact the help desk, which will address any request, even the most complex one. In addition, Help desk services may also offer proactive advice on how best to use technology resources within an organization's infrastructure. They can advise business owners on the best ways to use new tools or processes that could improve efficiency or productivity levels within their companies.
And having staff members managing your IT infrastructure can greatly enhance your business's operations. Genatec has a team of dedicated IT maintenance and support experts ready to monitor your infrastructure and provide reliable support for your business. Contact us now to talk to an advisor.
Managed software updates and patches
An adequate IT infrastructure for a business does not only mean having suitable physical devices and staff members ready to face any problems. To ensure optimal system performance, having managed software updates and patches is essential to a successful IT support package.
These services keep businesses' systems up-to-date with the latest software updates and patches that help guard against security risks and improve system performance. They are also vital for resolving any software issues arising from outdated software versions or avoiding disruptions to their operations. Having downtime can be extremely costly as 98% of organizations mention that 1 hour can cost up to 100 000$.
Moreover, managed software updates and patches provide business owners peace of mind, eliminating the need for manual updates or extensive research on which versions are compatible. It saves businesses a considerable amount of time and money on resources, such as personnel costs associated with having an in-house IT department with responsibilities to manage updates regularly.
Security monitoring solutions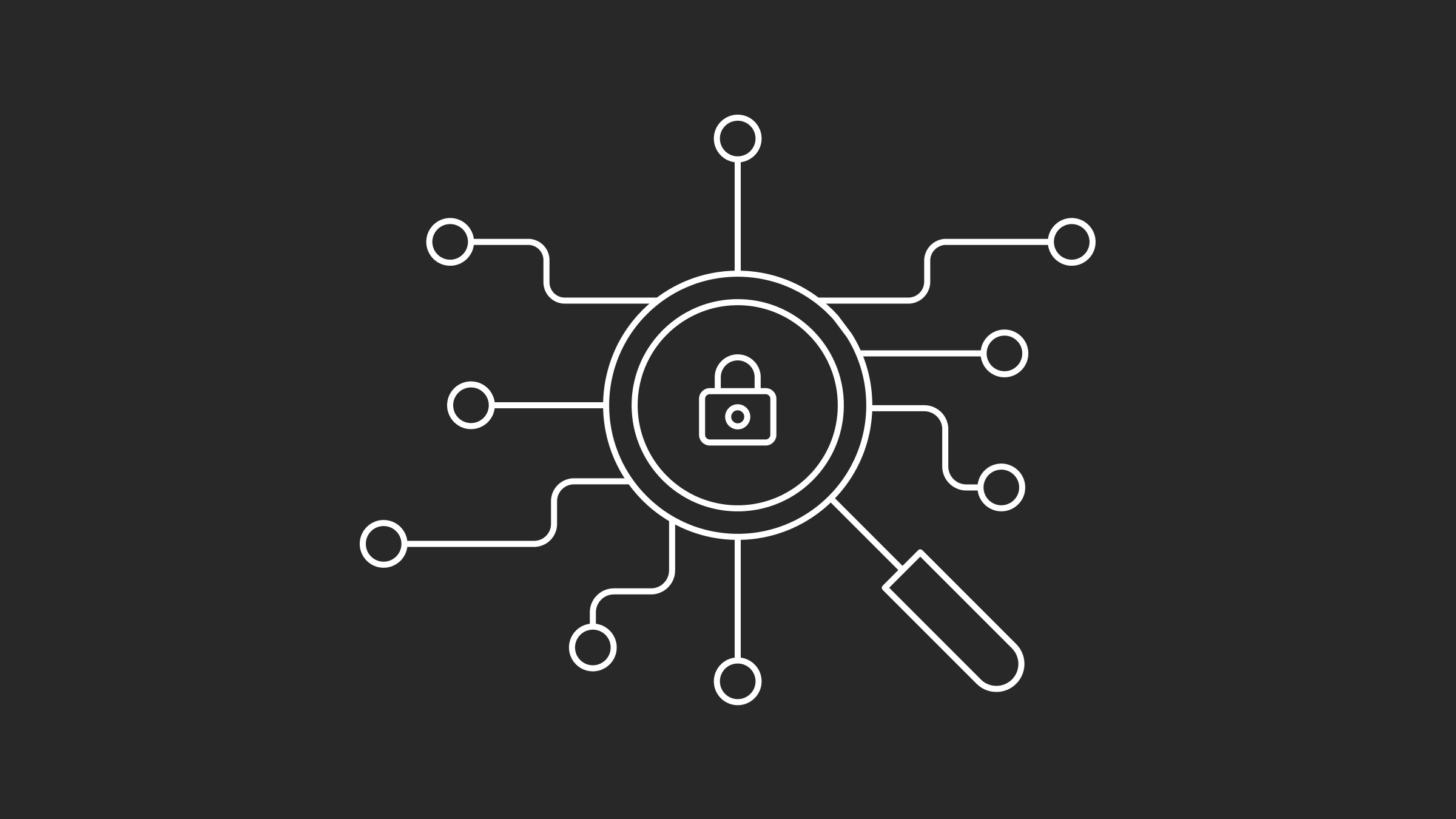 Any technical support package must offer a cybersecurity solution to business owners. Nowadays, enterprises are exposed to even more cyber threats. That's why 84% of businesses' priority is focused on cybersecurity in 2022.
The first step to protecting your business is to have security monitoring solutions in place. It involves monitoring a business's network and devices for suspicious activity or threats. This service ensures that enterprises are immediately alerted to any potential security breaches or issues that may arise. It helps protect data integrity and detect malicious activity on networks, such as viruses, ransomware, and other types of malware. It also safeguards against web-based attacks by ensuring that all computers and mobile devices connected to the network are up-to-date with the latest security patches. Plus, these services help manage and protect against unauthorized access by monitoring user accounts and passwords regularly.
Security monitoring solutions can also verify if a device is secure from external sources such as phishing sites or malicious links. They can also provide the ability to detect potential system vulnerabilities before they become a problem by continuously scanning for potential risks. And they provide business owners with the latest security measures to mitigate risks such as data loss, malfunctioning, or identity theft.
These solutions provide detailed logs of every event so your business can access pertinent information about their network, computer software, hardware, equipment, and devices at all times. It helps you stay informed on what is happening in their environment. Let's say you are getting through your daily tasks, and all of a sudden, alerts notify you of something suspicious. Instead of stopping everything to assert this issue, a technical team will already be working on this problem so you don't have to waste time.
Genatec has a team of dedicated professionals ready to support you in any steps needed to set up an adequate IT infrastructure within your company. We offer managed software updates and patches that keep systems up-to-date while providing security monitoring solutions, so your business data is secure from external threats. Our network design, implementation, and maintenance services ensure that companies have reliable access at all times.
Network design, implementation, and maintenance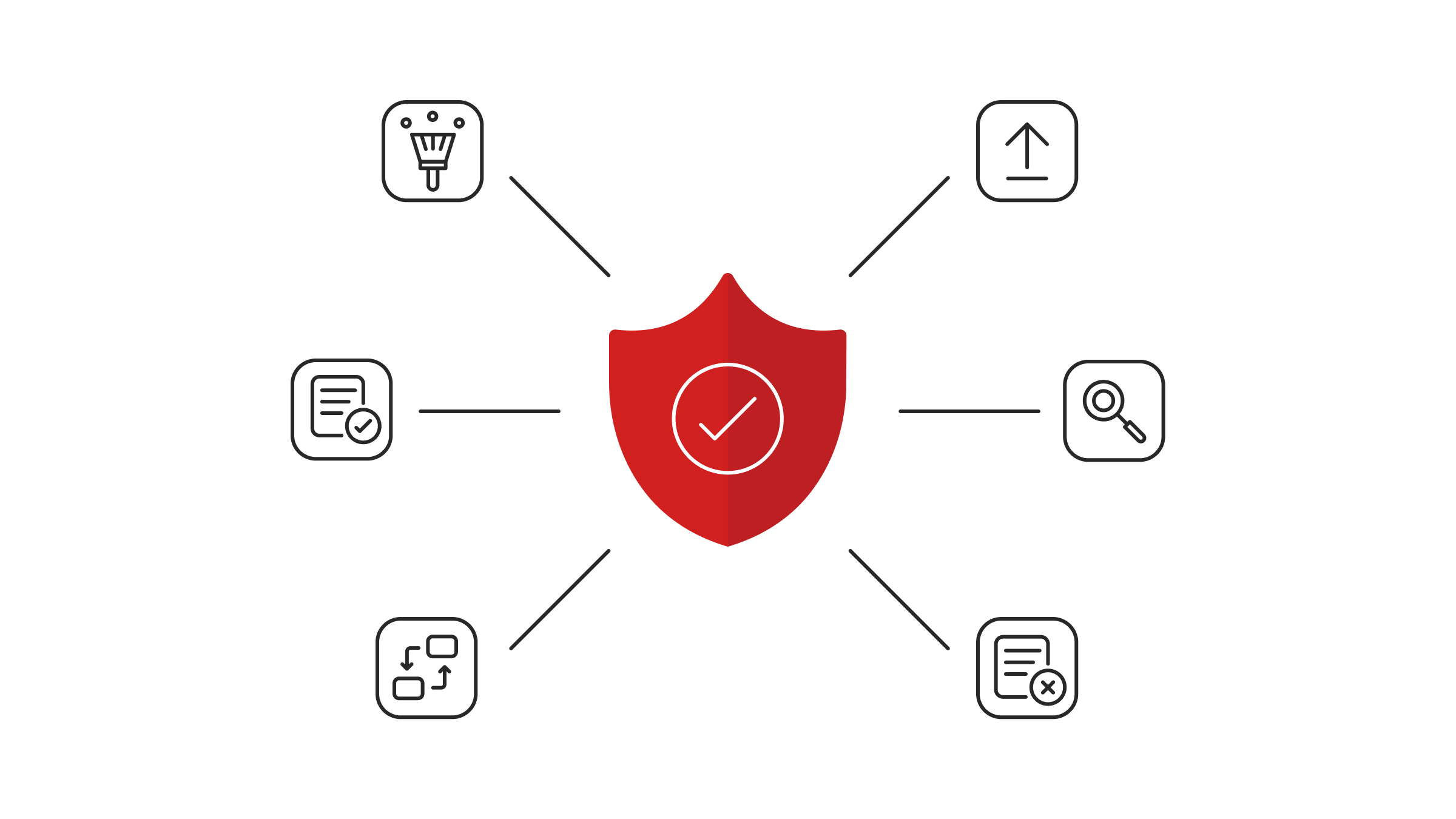 Network design, implementation, and maintenance are essential components of any successful IT support package. The network design will meet the business' needs and allows for future scalability. It requires a deep understanding of the organization's requirements to develop a comprehensive plan optimized for performance. It includes selecting the proper hardware, software, computer systems, and other related technologies that support the business' needs.
Once this plan is in place, the next stage is implementation. It involves physically building the system according to the specifications in the network design. It includes installing routers, switches, servers, and other network infrastructure components and configuring them with the appropriate settings for optimal functioning.
After a network design and implementation, it is vital to ensure that regular maintenance is up to preserve system performance and reliability. Maintenance activities include:
Patching and upgrading software versions

Monitoring systems performance

Checking logs for anomalies or errors

Replacing worn-out parts

Running tests on system components

Cleaning up viruses or malware threats
All these tasks require specialized knowledge and expertise so businesses can rely on their IT solutions without disruption or security risks.
Now that you know the most critical components of an IT Support package, let's pass through the benefits of investing in this service for your business.
You may also like: How to Get Started with IT for Small Business: A Complete Guide.
Benefits of investing in IT support for businesses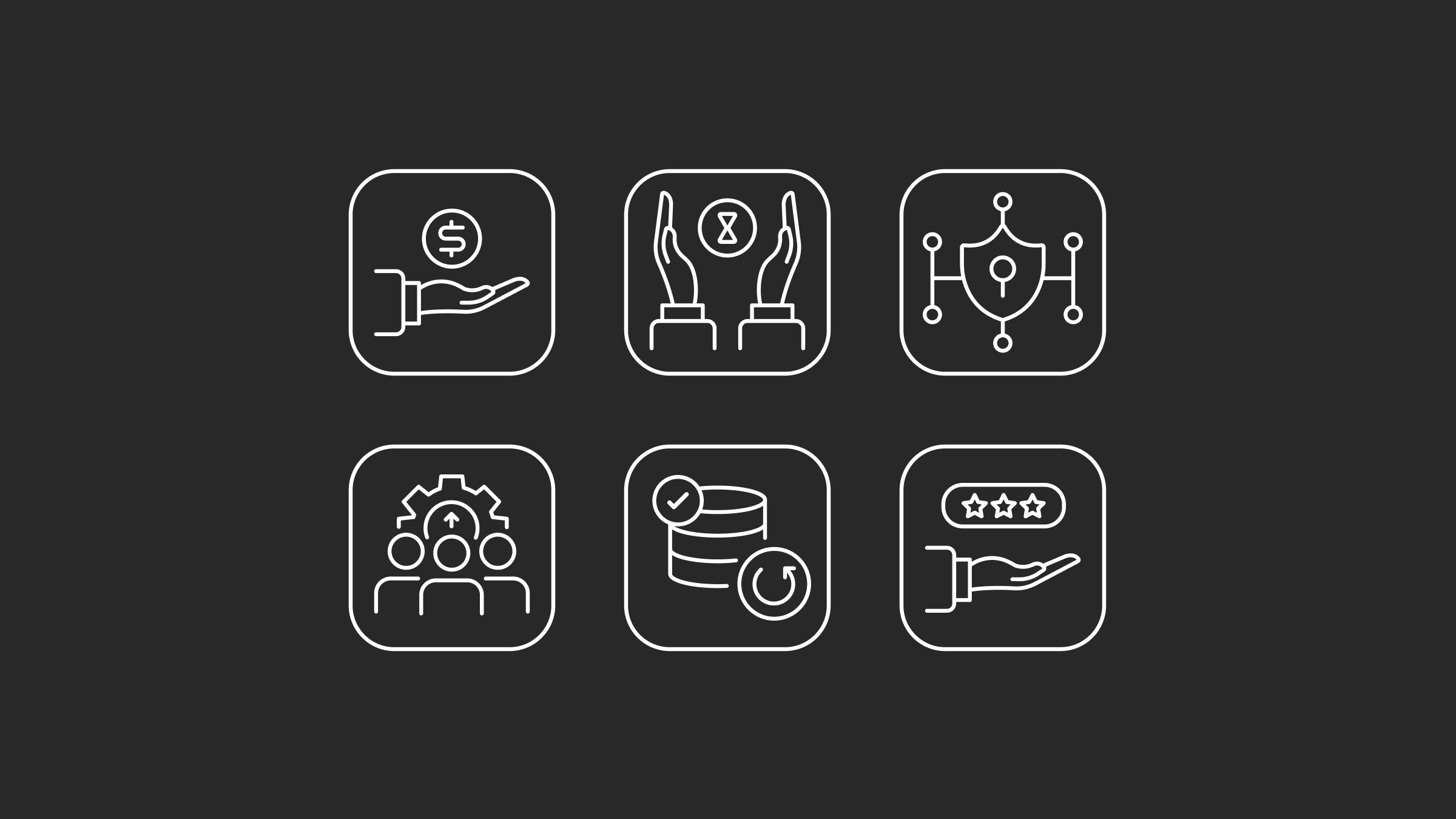 Investing in IT support for businesses is essential to running a successful organization. However, most business owners or organizations only see expenses when implementing IT support. However, it is not the case. Having a technical support team on your side will help you save a lot of money and problems in the long term.
Increased cost savings
Investing in IT support for businesses can lead to significant cost savings. An effective technical support package helps the organization focus on its core operations and streamline processes. It also eliminates the need to continuously hire specialized people, purchase multiple systems, or outsource services already covered by the IT support plan.
When businesses invest in managed software updates, they save money as they no longer need to pay for expensive subscription services. They receive regular maintenance of patches and updates directly from the IT Support provider.
Optimized productivity and efficiency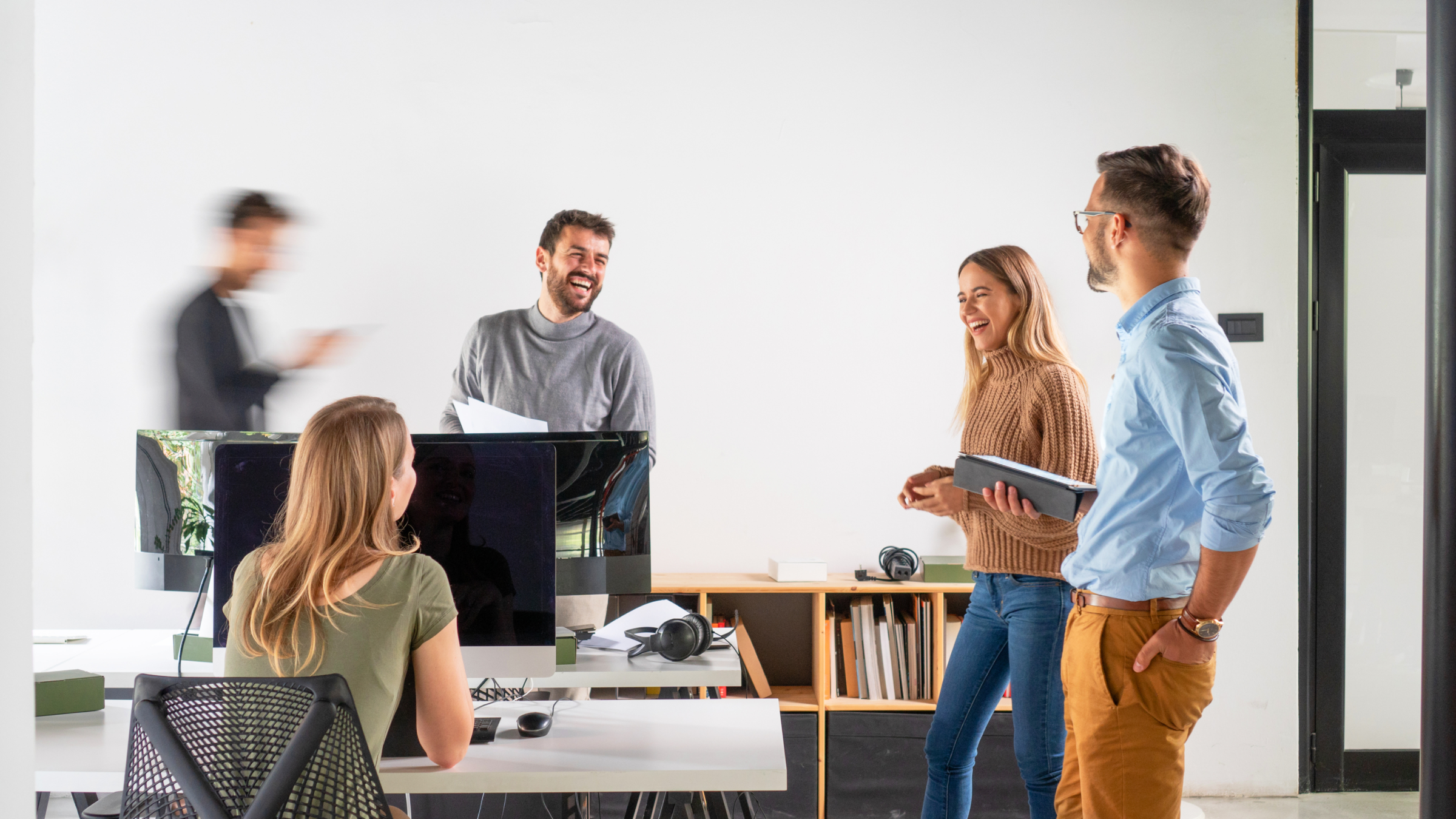 Optimized productivity and efficiency are two benefits businesses can gain from investing in an IT Support plan. Organizations can save time with the help of a specialized team. For example, your company can use automated system updates to reduce the time spent on manual patching and maintenance tasks. It improves system performance and allows employees to focus on more critical tasks. Additionally, automated systems ensure that all machines run smoothly and efficiently with minimal downtime.
Also, investing in a comprehensive technical support package ensures businesses can access reliable support and tools when needed. Organizations can instead rely on the expertise of IT professionals to quickly address any problem rather than spending extra time searching for answers or dealing with technical issues. It makes it easier for companies to reach their goals without disrupting their operations.
Enhanced network security
An IT Support team can provide multiple security measures to protect your organization from external threats, mainly if you handle or store sensitive data.
IT Support experts can help you implement antivirus and firewall protection and other types of programs to detect and monitor your systems for suspicious activities or programs. Plus, it can quickly react, isolate any threat, and quarantine it from the system without causing harm. In addition, there are plenty of measures that IT Support can provide to your organization to enhance its protection. It can include having in place a detection system that will let you detect any abnormal activities efficiently.
Cybersecurity is a concern for every business. And if you don't know what actions to take, our experts will be more than happy to help you put in place proactive IT monitoring and implement the best security strategy into your organization.
Reinforced data backup and recovery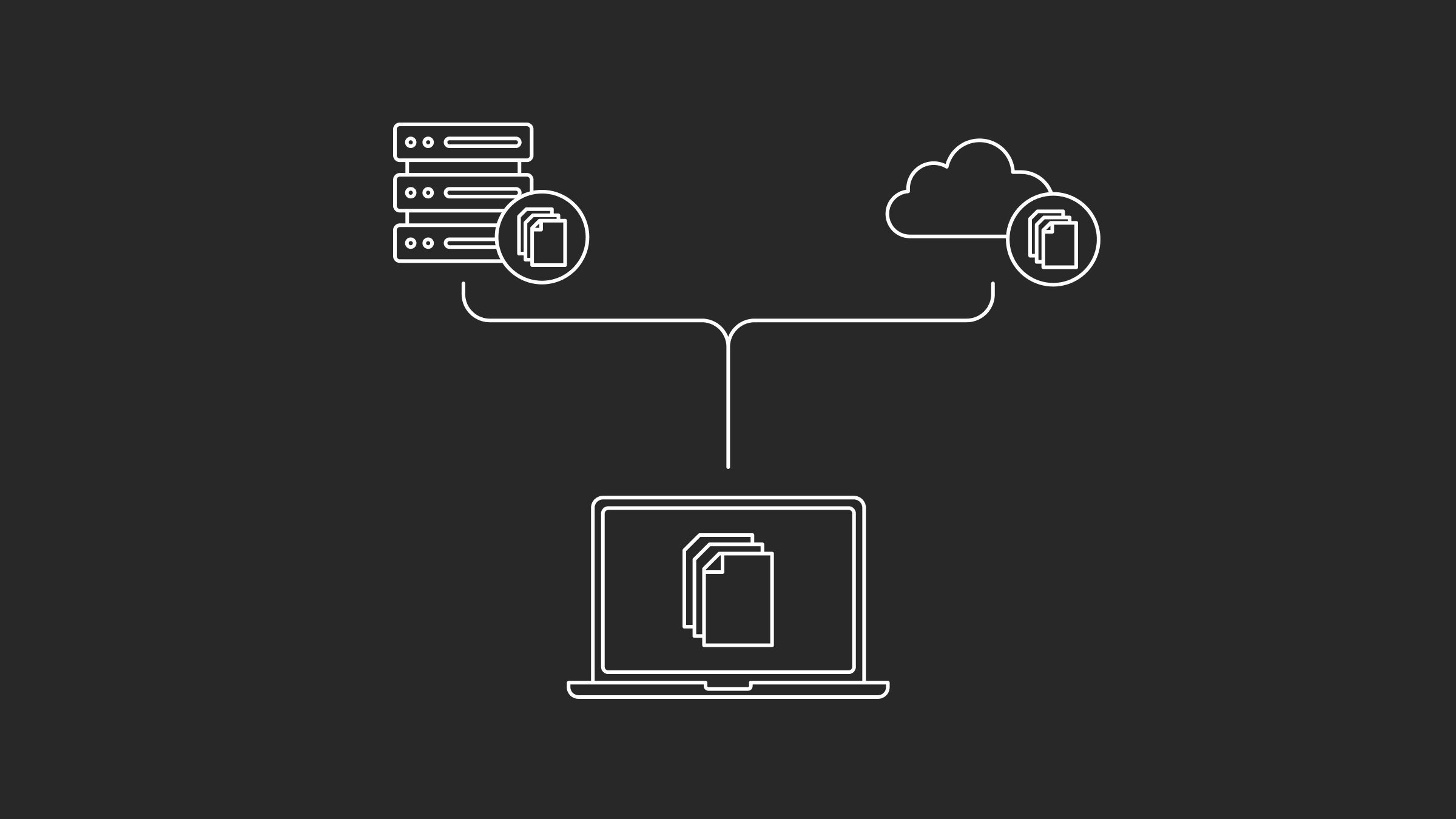 Did you know that 40 to 60% of small businesses don't reopen after a data loss? Data backup and recovery solutions are essential for businesses in today's digital world. Businesses need reliable solutions to ensure their data is safe, secure, and accessible when they need it. An effective data backup and recovery solution allows companies to protect their data from accidental deletion or loss due to hardware failure or power outages.
The first step in implementing a data backup and recovery solution is identifying the critical business data that needs backup. It typically includes customer information, financial records, employee databases, emails, documents, and other important files. In addition to storing backups in the cloud, businesses can opt for local backups stored on hard drives or tape drives kept within the company's premises.
Data recovery solutions also play an essential role in any business' backup plan by providing users with a way to restore lost or corrupted data quickly and efficiently after an equipment failure or an accident.
Improved customer service
Using an IT support team to enhance customer service is essential in today's digital world. By implementing a comprehensive and tailored IT support package, businesses can provide their customers with faster, more reliable services.
Focusing on customer service can lead to economic gains of up to 50%. And one way to improve customer service is by creating better systems for communication between the business and its customers. An IT support team can help implement modern technology, such as a cloud-based system, that enables customers to interact with your organization quickly and easily.
Additionally, these systems help to automate processes such as account management, order tracking, payment processing, and other customer service tasks. It makes it easier for customers to promptly get the help they need and ensures that their requests are addressed quickly and efficiently.
Augmented workforce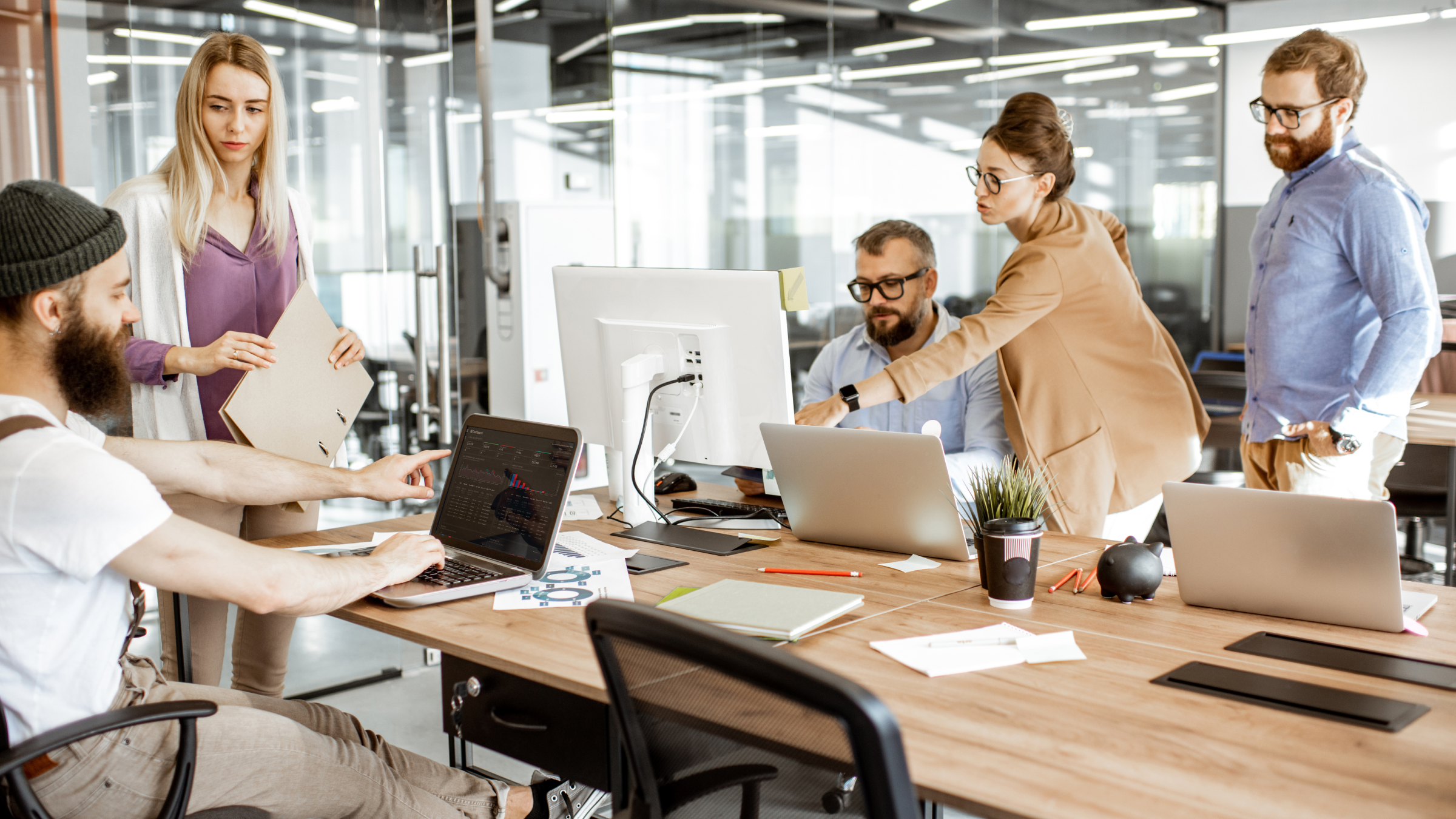 The use of IT Support can significantly improve employee productivity and efficiency. Businesses can ensure that their employees have access to efficient and reliable technology, enabling them to operate at peak performance.
One effective way to boost employee productivity is utilizing modern communication technologies, such as cloud-based systems, email or messaging clients, or video conferencing platforms. These systems allow for quick and easy communication between staff members so that tasks can be completed with minimal time wasted. It will enable employees to focus more on their job responsibilities instead of wasting time trying to connect.
IT support can provide businesses with software solutions that allow for real-time monitoring of employee productivity levels. It will enable managers to track how well employees perform their tasks and quickly identify areas where workers may need assistance to improve their efficiency.
Moreover, it is crucial for staff members of your organization to have a good communication system in place when a problem occurs. Therefore, IT Support can help you put in place a ticket system. So whenever there is an issue in the organization, staff members can effectively create a ticket and an appropriate member can address it on time. This ticket system would also help to keep track of the progress made on each issue, allowing managers to monitor how quickly they are tackled.
Now you have all the information and benefits to implement brand-new IT Support in your organization! But all this knowledge will only be essential if you have the right IT Support provider. So knowing the key elements to find the right IT provider for your business is essential.
How to find the right IT solution provider for your business needs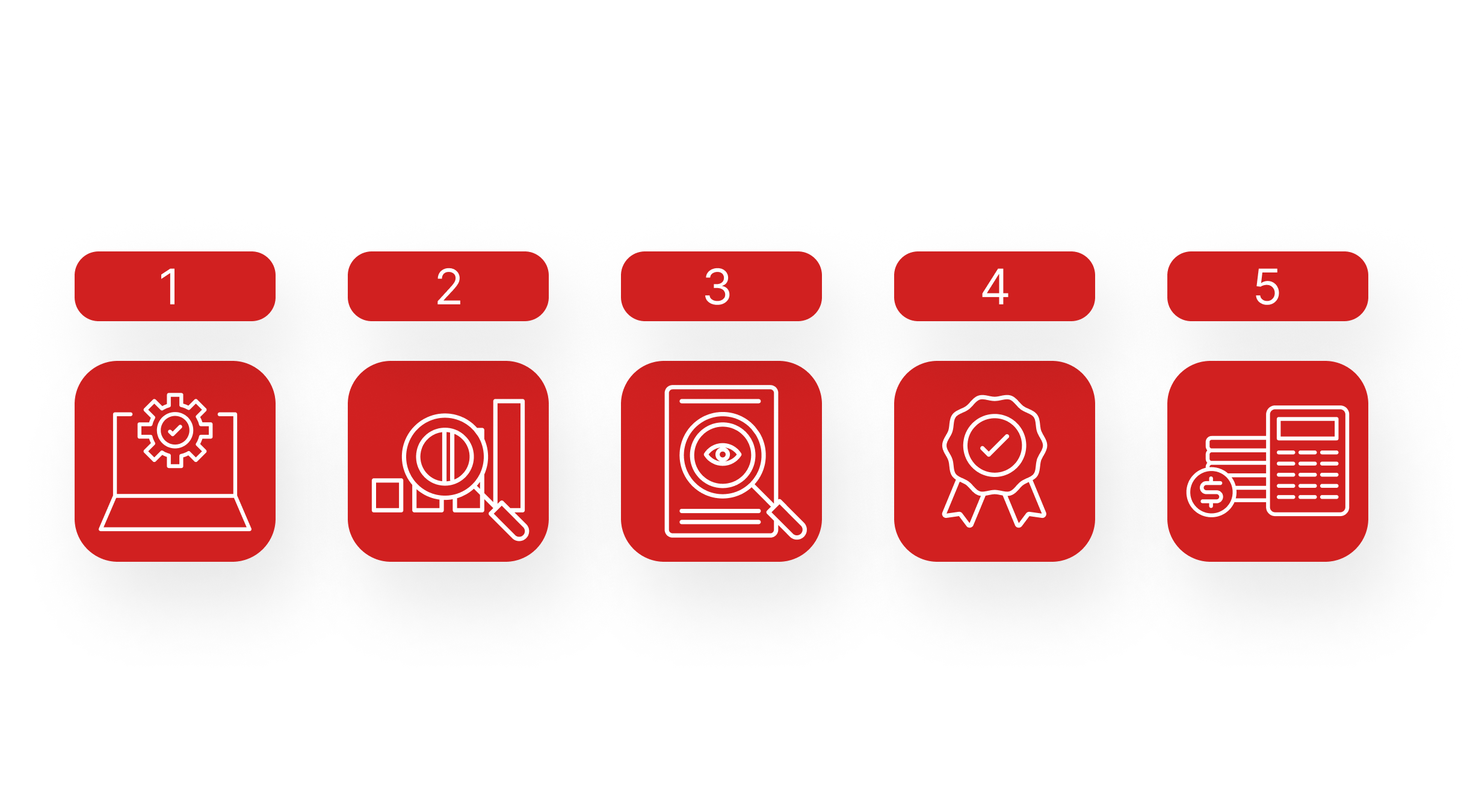 Having the right IT solution provider will significantly boost your business' operations. Technologies are becoming more complex, and you must have the right partner that genuinely understands your business needs to provide effective support. It is worth the effort as it will ensure you get the best service possible from a reliable firm. Let's take a quick overview of what you should look for when you search for an IT support provider.
Research different IT providers
Take time to research different IT solutions providers on the market. To obtain the best results and optimize this process's efficiency, you should research the top and most reputable companies that provide this service. From now on, investigate further by looking at their website and see how they describe themselves, their services, missions, and values.
Another great way to confirm their credibility is to look for reviews. A lot of forums and websites let visitors have access to thoughts that the client made, and ratings are often available. And sometimes, you might directly find this information on the provider's websites under the testimonials section.
You may also like: 8 Tips for Transitioning to a Managed Service Provider
Understand your business needs
Understanding your organization's position will help you determine what services your business requires from the IT partner. It will help them understand precisely what your organization needs so they can assist you in finding the best solution for you.
Also, ensure you ask all the necessary questions about their services and the available plans. Consider if the provider offers a tailored plan for businesses or standard packages. It will help evaluate and learn more about their proposals' quality and pricing.
Ensure transparency
Trust is the main foundation of any business in today's reality. Another critical factor that comes with it is transparency, and every IT Support provider must adhere to it. Ensure the company you contact provides clear and accurate information about how they work and the services they provide. It will help you create a transparent relationship between both parties and ensure they can understand your business needs correctly.
Also, the provider must give complete details of their terms and conditions so that there is no confusion or hidden fees later in the process. Read through this section and ask any related questions if necessary.
Verify the experience and reputation
When selecting an IT support provider for your organization, it is essential to investigate their previous experience. It's worth looking at the years of experience the firm has in the market and its reputation within the business world. And feel free to ask the company about a portfolio and case studies of their past projects.
It will help you understand what kind of service they provide and get an idea of your relationship with them. Finding a reliable company with experience delivering IT solutions services tailored to your business needs is paramount!
Finally, ensure that your chosen provider has certifications from top industry organizations such as Microsoft. It will guarantee that they have qualified practices and experienced professionals working on your systems.
Consider the cost
Last but not least, consider the pricing and cost-effectiveness of the services provided by the IT Support provider. Ask for a comprehensive quote that includes all the details about their packages and plans. It will allow you to compare different offers from different companies which will help you choose the best one at a reasonable rate. Remember to keep an eye out for any hidden or extra fees that might appear during the process.
Genatec helps businesses save up to 50% of their IT costs. Various IT services are available to help companies implement a robust infrastructure. Our experts are more than happy to take care of your concerns and help you prepare a proactive IT strategy for your organization. Don't wait anymore. Contact us today to talk to an advisor.
Wrapping Up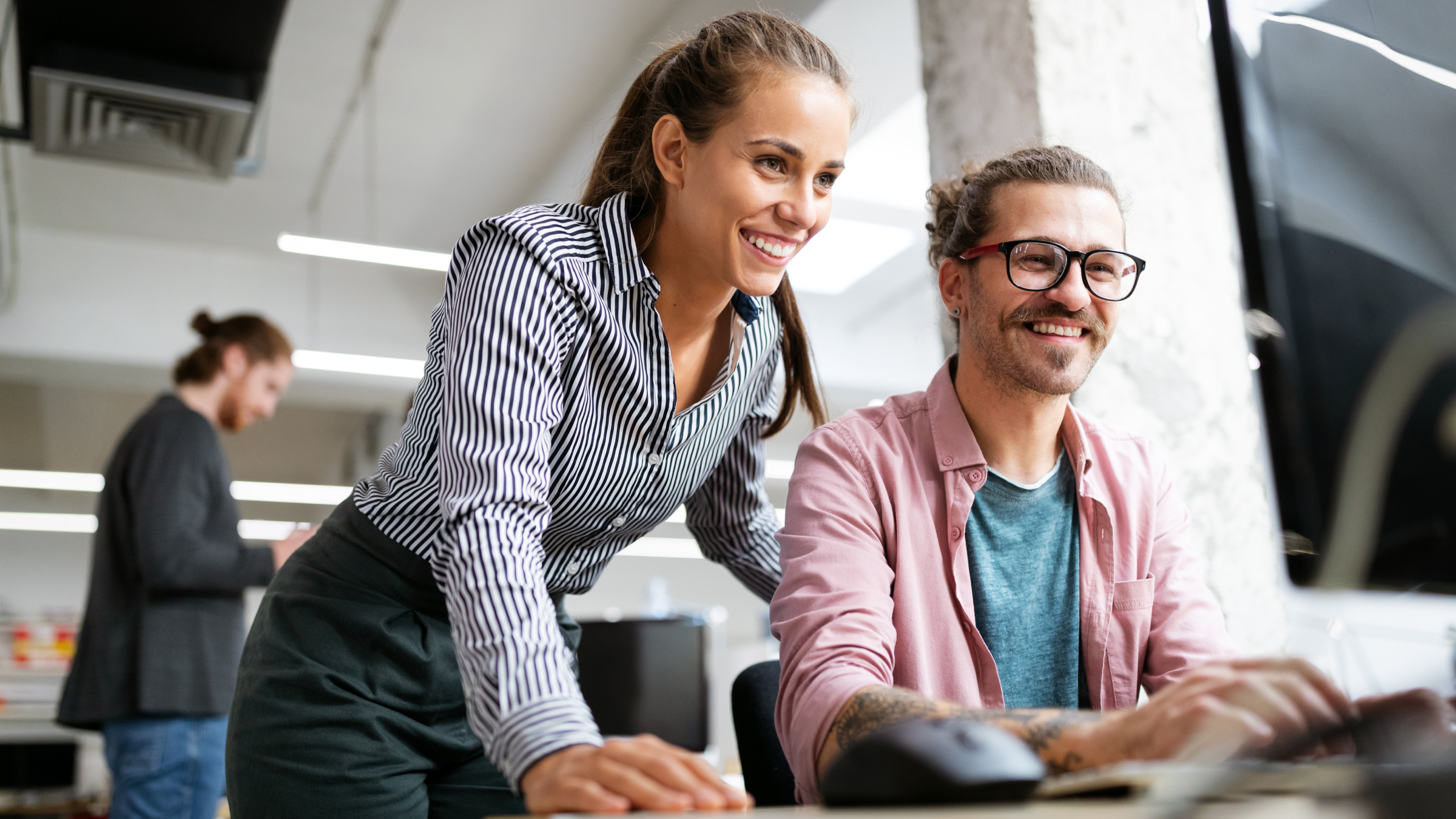 With the constant growth of technology, businesses must stay ahead and keep moving fast. Every business owner should invest in a proper technical support provider to keep their operations on the right path and to overcome any challenges they may face in the future.
The right IT support provider can significantly impact your business's success. Now, you understand better what composes an IT support package and the various benefits your company will receive. And you also have more knowledge on what to look for when selecting the ideal IT solution provider to become your partner for any IT-related tasks. It is crucial to consider their experience, reputation, transparency, and cost-effectiveness.
With all this information, you are ready to upgrade, scale and prepare your business for the future. So don't wait any longer and find the perfect IT Support provider for your business today.
Still looking for technical support services? Our team of dedicated experts is ready to help you and support your IT infrastructure! Contact us now to get in touch with an advisor.