How to Get Started with IT for Small Business: A Complete Guide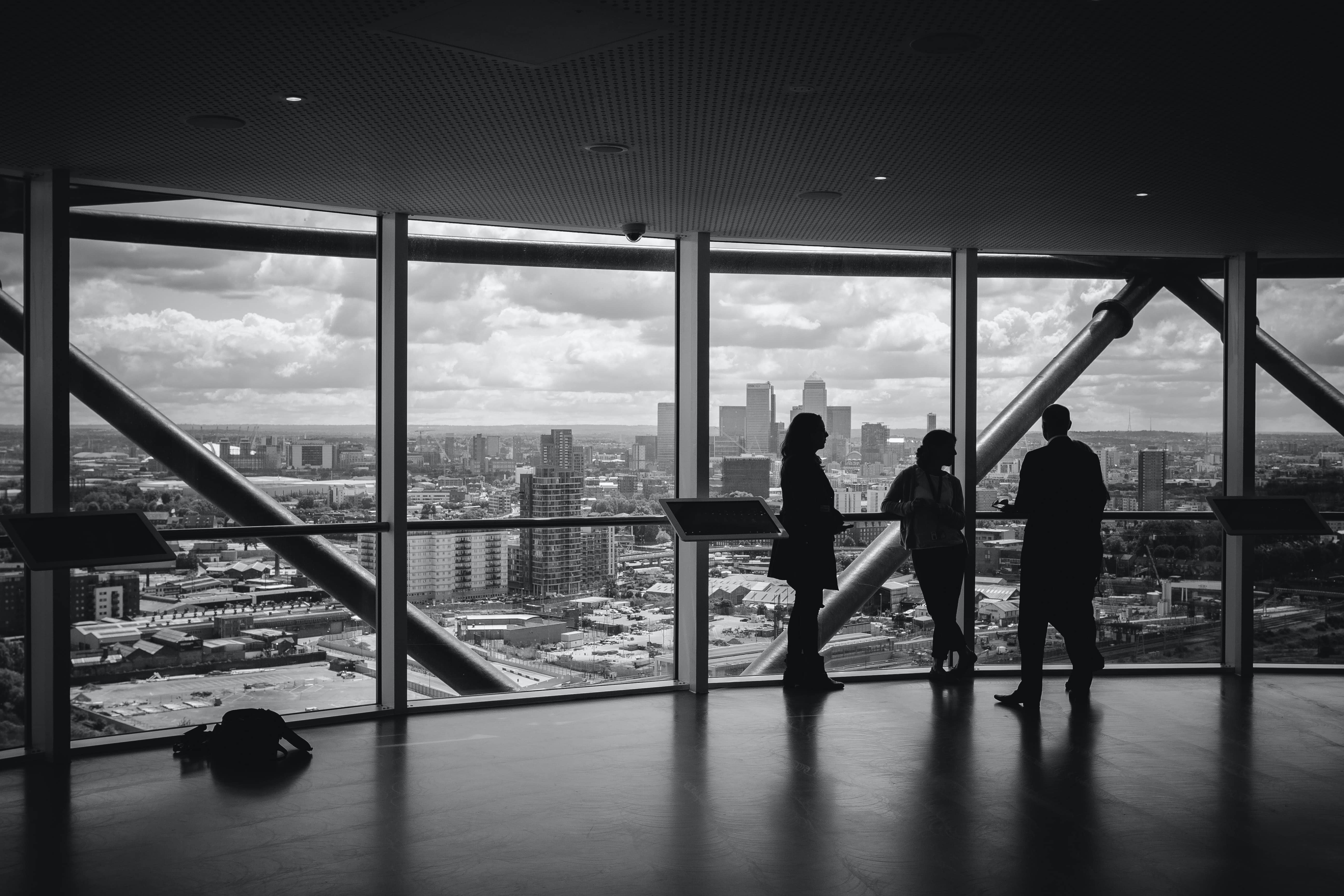 Complexity has always been the word that describes Information Technology (IT) most accurately – and for a good reason.
In this fast-paced digitized world, it's hard to keep up with all the new software and technology trends.
You might find yourself thinking:
Should I update my IT infrastructure now, or should I wait?
Is there a solution to cut costs while staying relevant with all these technological changes?
How will I manage all my users and their emails?
And then you hear everyone moving to the cloud, investing in cybersecurity and optimizing their infrastructure. But you don't know what these concepts mean or how they can help your business. So naturally, you feel overwhelmed and give up prioritizing your IT operations.
You're not alone.
Many small businesses struggle to understand and implement Information Technology in their companies.
We'd be lying if we said that you would become a technology expert after reading this article. But we can guarantee that understanding the role and importance of Information Technology can help reduce its complexity and allow you to make more educated decisions for your business.
This article will uncover the importance of IT for small business owners, discuss technology needs and requirements, and help you choose suitable services that will help innovate and empower your business.
[BLOG_POST_SUMMARY]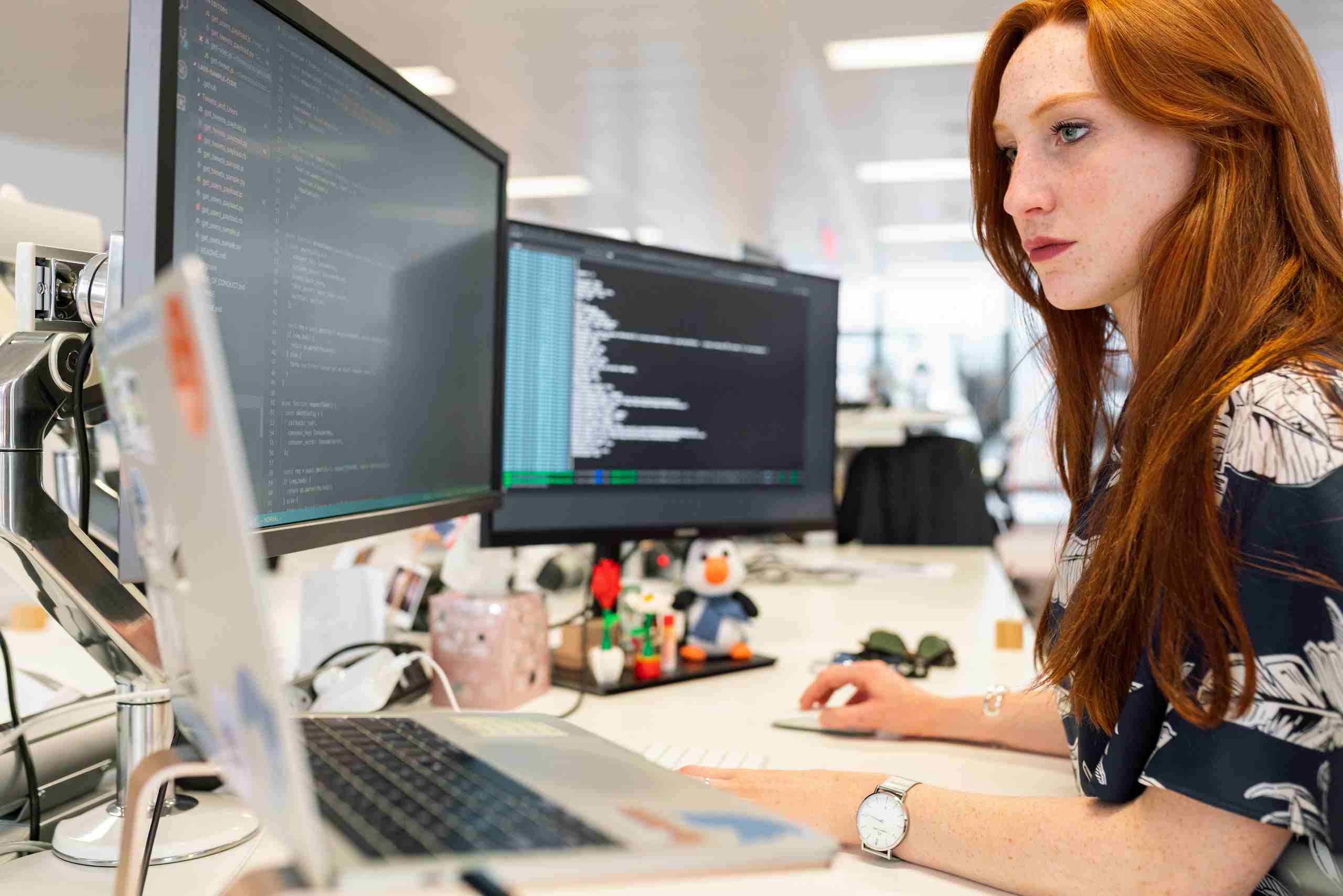 What is Information Technology? Why is it essential for your business success?
When looking for a definition of Information Technology, you'll often find explanations that are either too vague or too technical. In addition, these definitions use words and jargon that only technology experts can fully understand.
But as a business owner, you're always looking for ways to grow and expand your operations. It's critical to understand the value of each Information Technology service and how it fits your business model.
In addition, it's empirical to understand that Information Technology is the technology backbone that keeps your business running. Thanks to the continuous interactions between your IT systems, you can achieve your business goals and provide a great customer experience with the help of a dedicated Information Technology team.
IT helps your business optimize productivity, security, customer experience and resource management.
Boost efficiency and productivity
Information Technology helps your business save time by automating routine tasks and processes to help your staff work faster and more efficiently. These automated tasks will use fewer resources and offer better customer and employee experiences. In other words, automation will lead to smaller workloads and less overall stress. In addition, these improvements will enhance communication and collaboration between employees and allow smoother interactions and high-quality work without compromising work-life balance.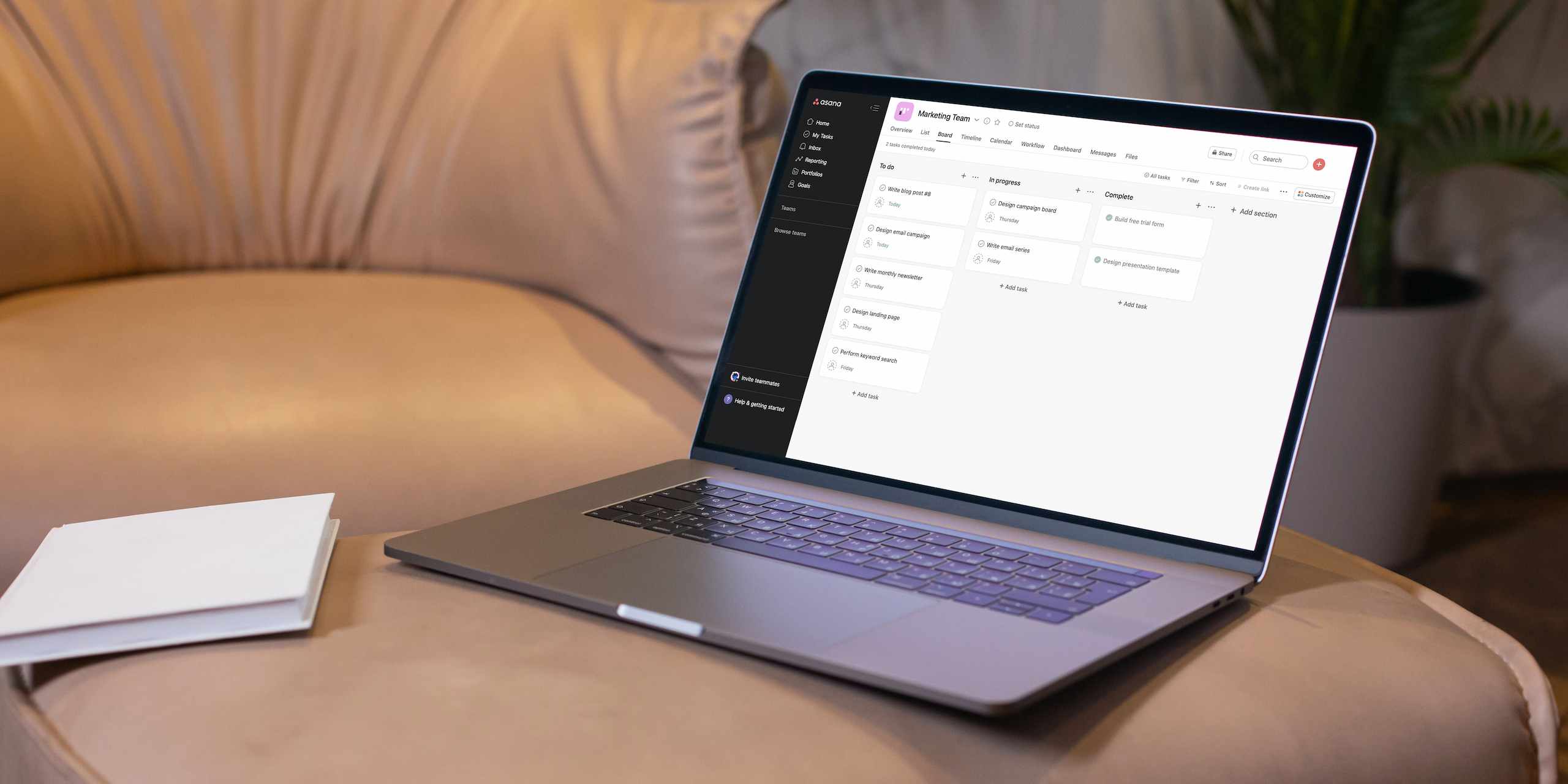 Increase security
Security is what keeps your business alive. Without security, cybercriminals would easily access your sensitive and confidential data. IT security provides complete protection for your business and reduces exposition to cyber breaches.
With proper training, your employees become more aware of potential threats and can report and solve them immediately. Besides, training allows them to be more confident with technological tools and data handling. This confidence will inspire your customers to trust you with their private information, increase their engagement and improve their customer journey.
And remember, you can have a multi-million dollar infrastructure, but a single user click can take the entire company down.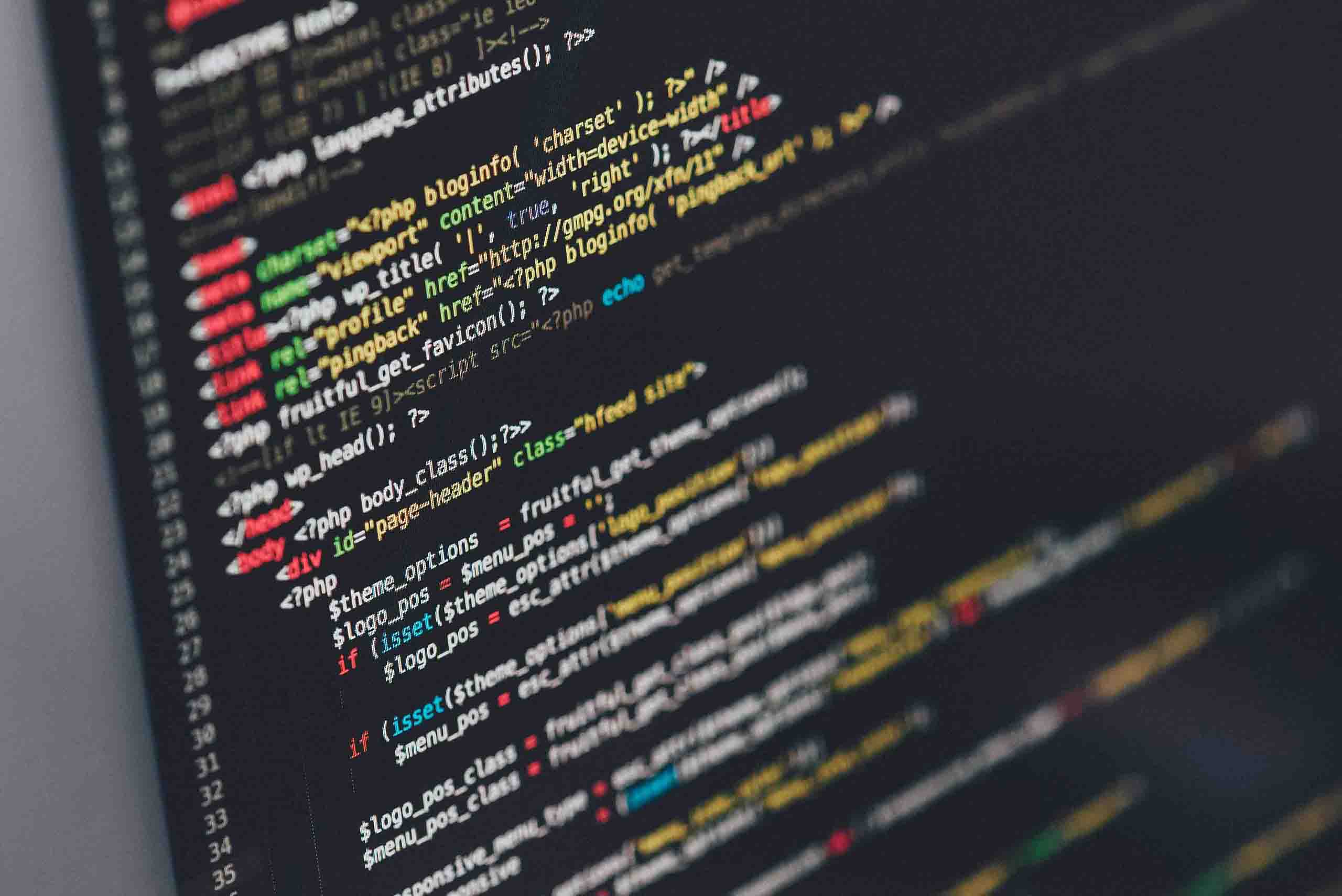 Enhance customer service
Creating a great first impression on customers is crucial for any company. You can now build an e-commerce website and social media channels to interact with your target audience thanks to digital marketing tools.
You can turn users into leads and leads into customers faster than ever and move from multichannel marketing (catalogues, direct mail, web) to omnichannel marketing (customer receiving an SMS message or an email marketing about a sale or promotion while shopping in-store).
In short, with the help of Information Technology, businesses can provide their customers with faster and more efficient service, improving customer satisfaction rates and increasing business success.
The result creates seamless customer experiences and new revenue streams for your company.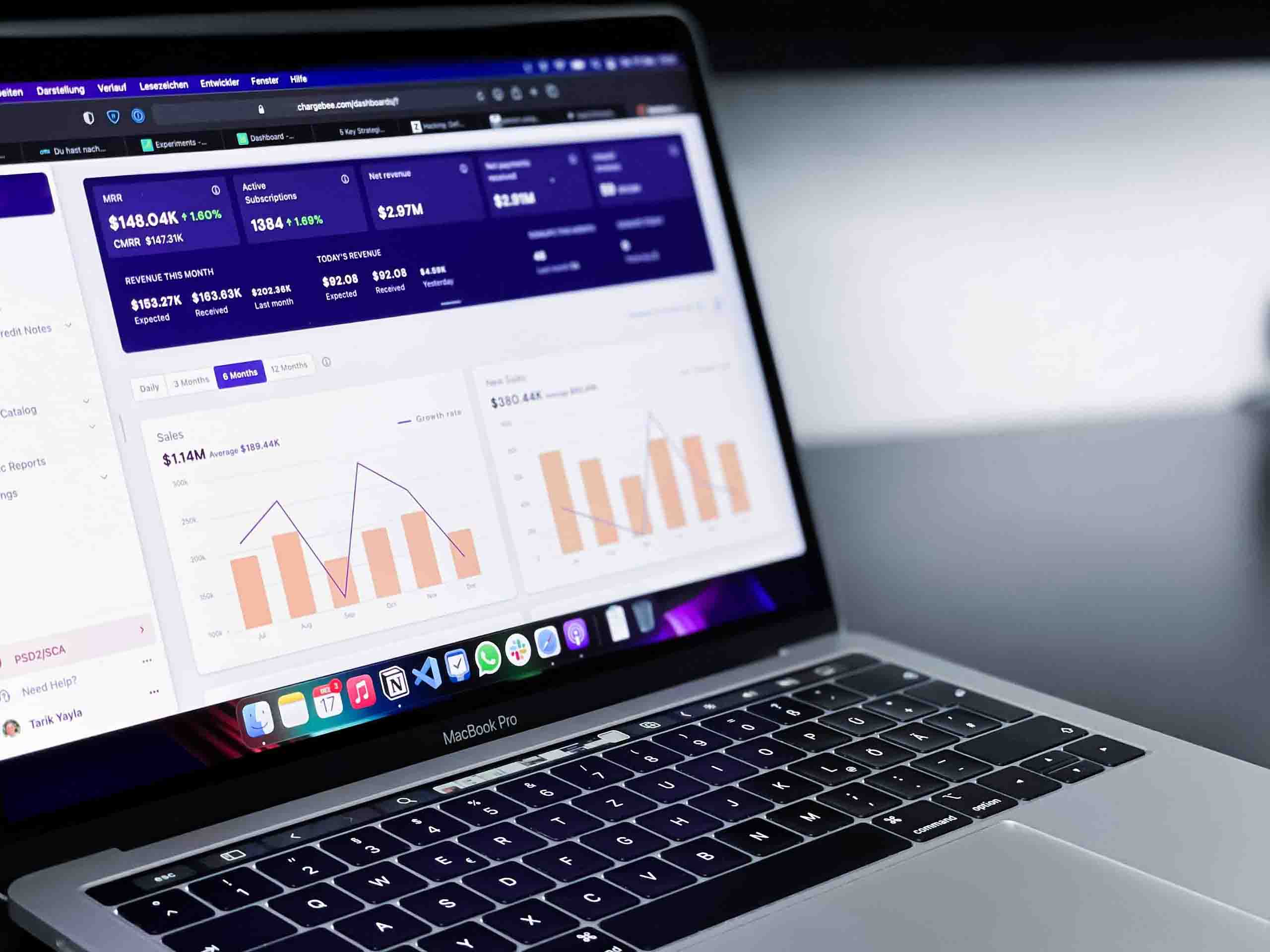 Improve resources management
Cloud computing allows you to store safely and handle data, centralize and streamline operations, and access resources and platforms from any part of the world. It also helps you eliminate the costs of obsolete legacy systems and promote infrastructure modernization that gives you a competitive advantage.
Information Technology's benefits are endless, and they gain even more value as your business grows. However, understanding your technology requirements is the first step to implementing IT services in your company.
You may also like: 6 Reasons to Invest in IT Support for Your Business
What are the technology requirements for your business?
Whether you're starting or growing your company, this list can serve as a verification checklist of proper Information Technology requirements.
Once you implement them, your operations will become effective, and you'll have more time to focus on your core business.
Business Internet
You need fast business internet (100-1000 Mbps). And you need it now more than ever. Your business operations run smoothly when your internet connection is high-speed, reliable, and secure. You never experience delays in delivering to customers or within your internal processes. You can also choose a customized internet plan for your company that's affordable, flexible, and aligned with your systems.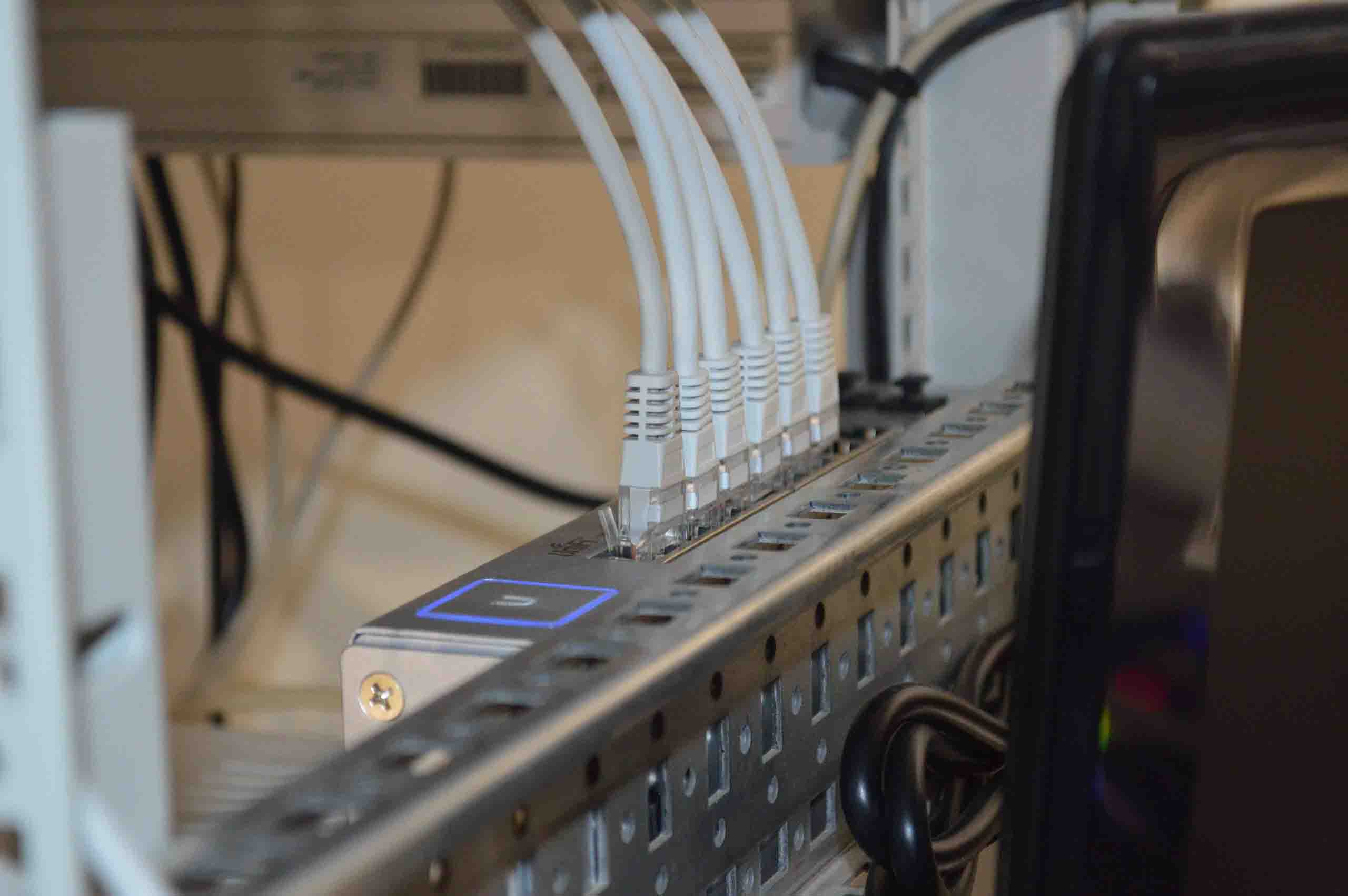 Data storage and backup
Cloud storage has become exceedingly popular among businesses nowadays. More companies are migrating to the cloud because it offers advanced data storage and backup solutions. You can have access to your data from any part of the world, and you can collaborate in real-time on projects with customers, vendors and colleagues. It is affordable and flexible, cutting the costs of storing physical files and risking loss and deterioration. You can stop worrying about taking those manual backups as cloud capabilities are a core feature. Finally, you don't ever have to worry about losing data as it's securely stored and easily accessible from anywhere with an internet connection.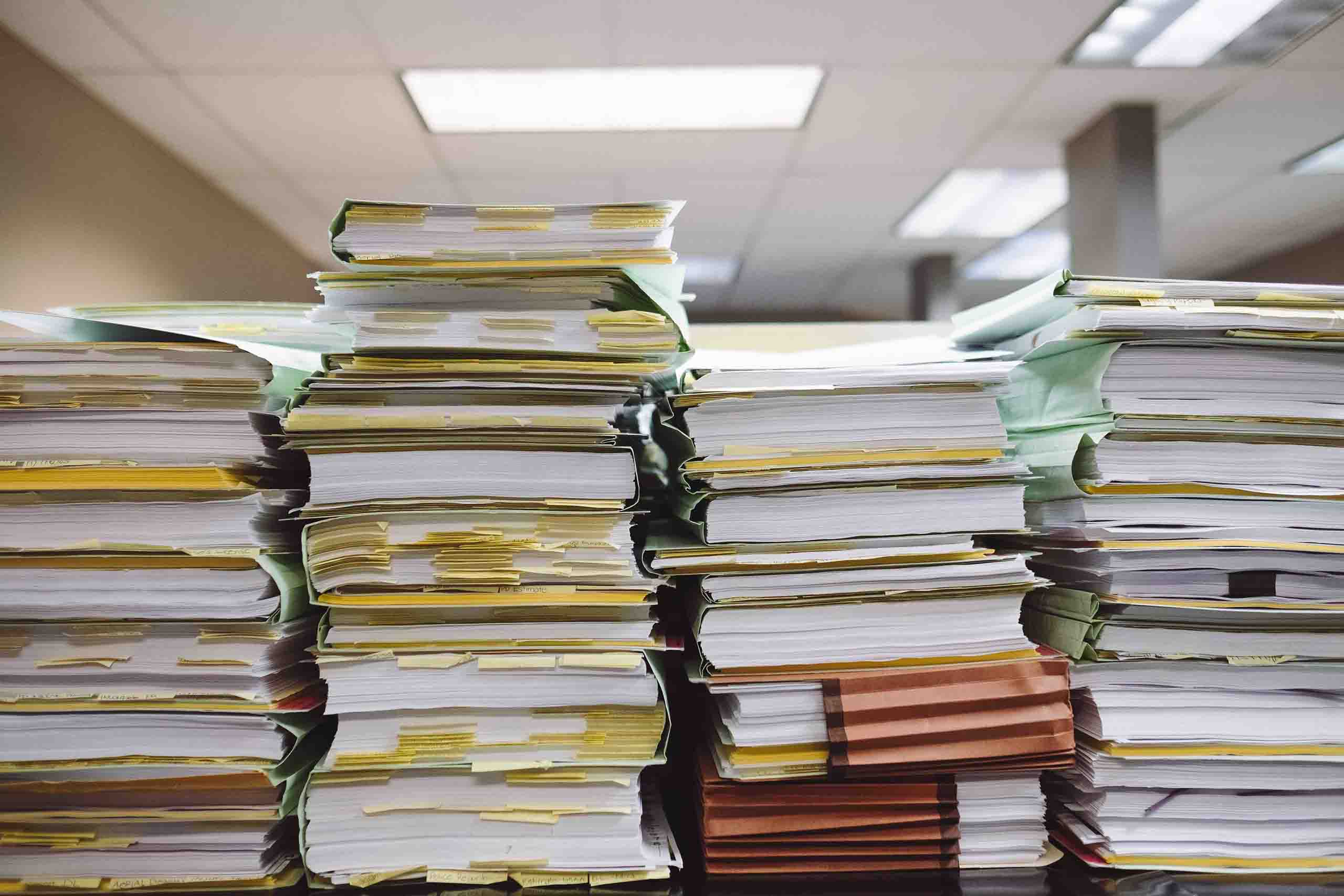 Cybersecurity
It has become essential for small and mid-size companies to have up-to-date, top-notch security systems, as 43% of cyber-attacks are directed toward the SMB market. And it takes valuable time, energy and money to find the breach, recover lost data and regain customer trust. However, there are fundamental actions that your company can take to reduce security risks.
First, you need to set up a superior email security protocol. Email attacks can be dangerous because your employees are at the front line of these attacks. It only takes an employee falling into a phishing trap to spread a virus across your entire network. You need to be extra careful of these risks and ensure that your employees are well trained and prepared to face these issues confidently.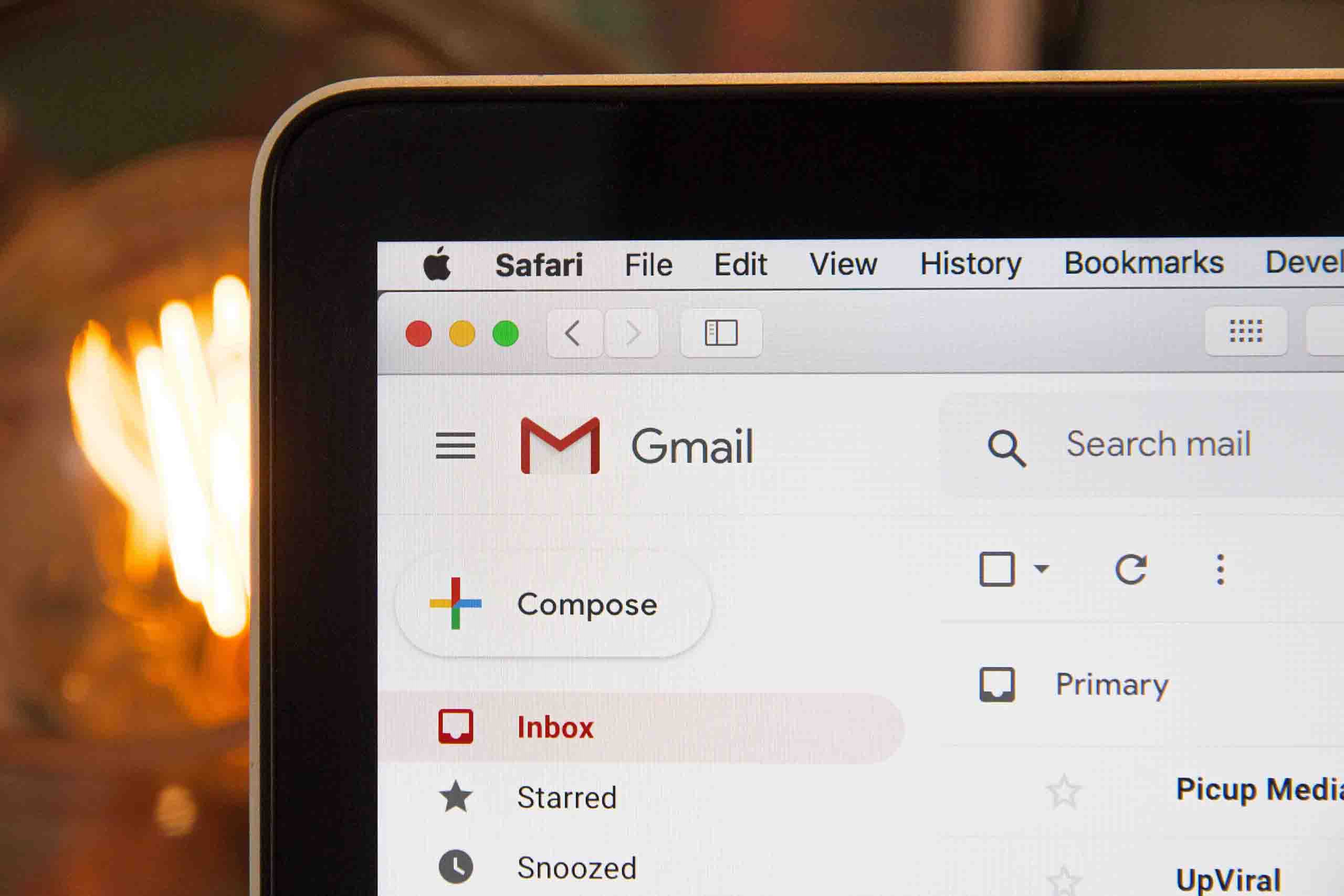 Secondly, having an enterprise Virtual Private Network (VPN) configuration ensures that your employees can safely access data, documents, and files on your network regardless of their work location. So, whether they are working from home or the office, you can rest peacefully knowing your team's communications or customer data will not be compromised.
Finally, until recently, antivirus software was enough to ensure complete protection from malware and trojans.
In today's fast-paced digital world, it is not the case anymore. Instead, we recommend a company deployment of an Endpoint Detection and Response (EDR) system. The EDR technology platform alerts security teams of malicious activity. It enables immediate investigation and containment of attacks on endpoints (desktop or laptop) and other devices, ensuring a secure stream and continued operations.
Ensure reliable and safe data delivery and generate new growth opportunities with a resilient cybersecurity strategy.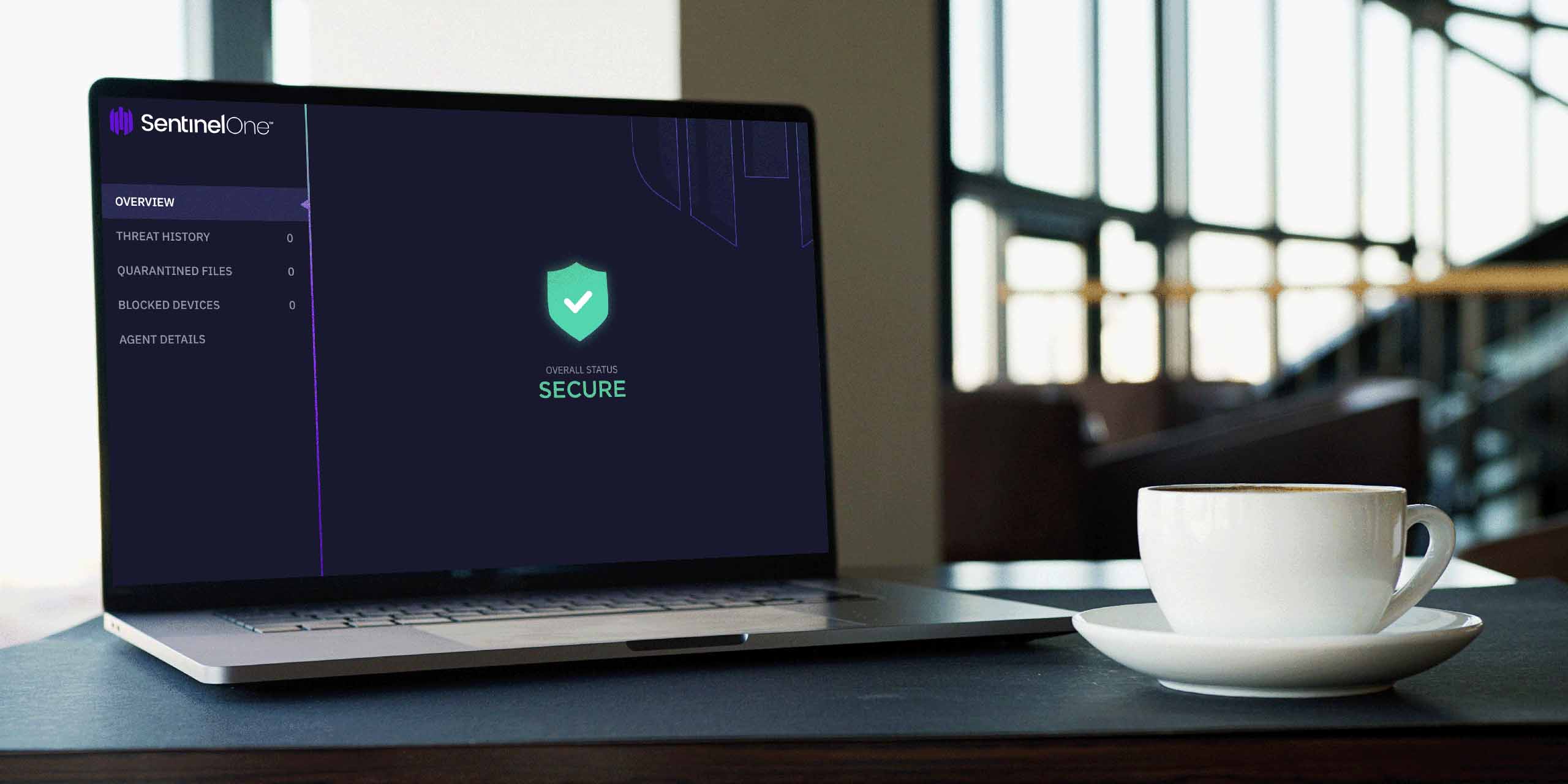 Productivity and communication software
Collaboration and communication are crucial elements of increasing productivity and saving time. And what better way to work together than using advanced and easy-to-use digital workspaces like Microsoft Teams. You can create documents, write memos, share files and upload real-time comments and feedback for your entire team. It's also a great tool to oversee your team and track overall progress.
Customer relationship management
81% of sales representatives believe customer-centric data is crucial for your company. It is critical to use a CRM (Customer Relationship Management) platform. As a result, you can keep track of your customer growth and retention, manage projects, and increase your revenue while reducing marketing costs.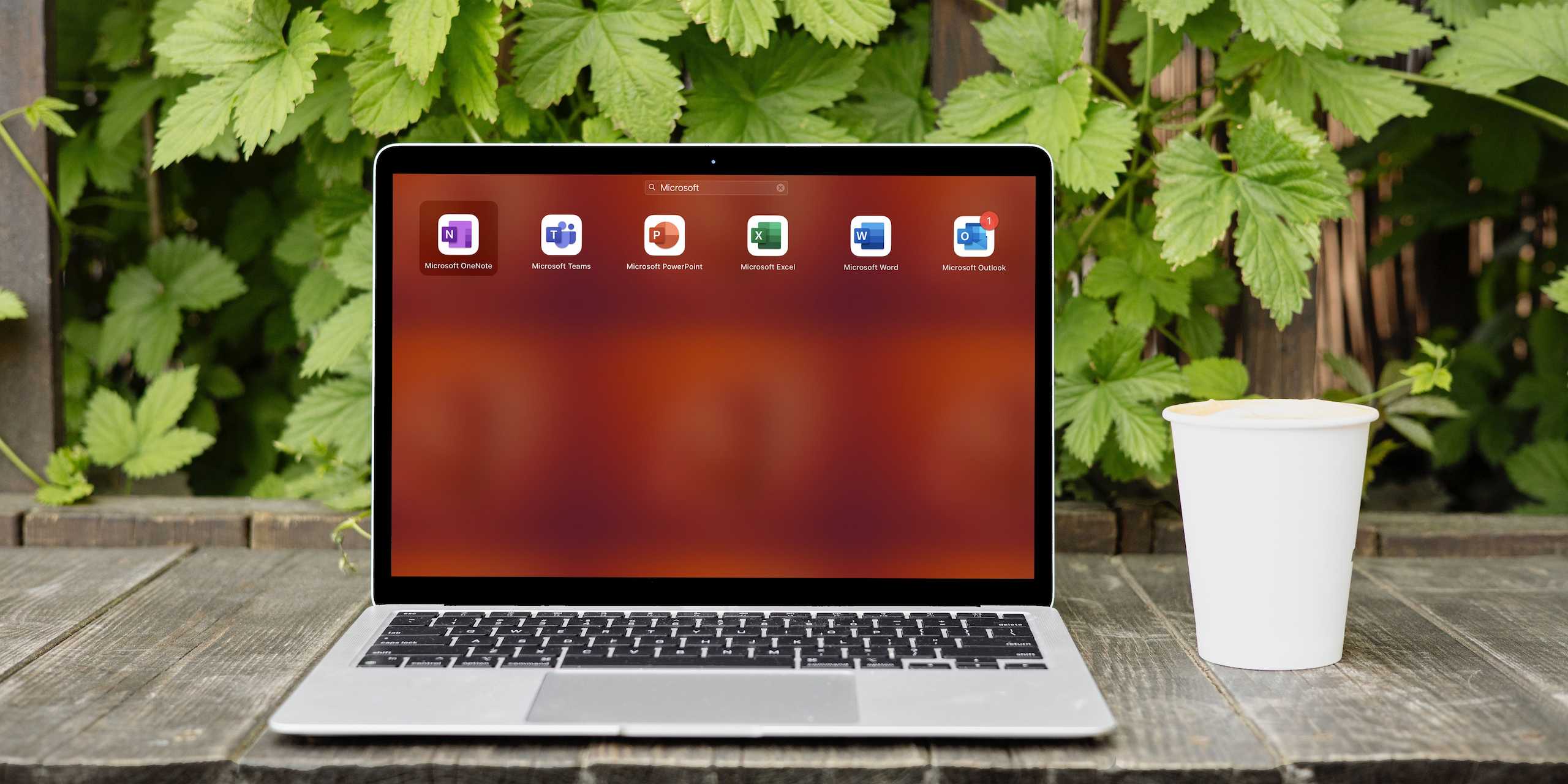 Now that you have evaluated your technology requirements, it is vital to figure out what Information Technology model is the right fit for your company.
How to get started with using Information Technology in your company?
One of the most critical decisions many small and mid-market companies face is deciding what type of Information Technology model they want to implement for their business. Choosing the best fit for your company can tremendously decrease the complexity of your Information Technology and increase productivity.
Benefits of an In-house IT Team
Involvement
An in-house staff knows the ins and outs of your business and fully understands your IT systems, which helps them tailor solutions and project management according to your business needs. However, being too involved might make essential decisions less objective and transparent, putting your company at high risk over time. As a manager, you will be slowed down by these technical problems instead of focusing on your core operations. Most small businesses believe they are making a good decision by hiring a single IT specialist to handle their growth operations. These businesses quickly realize that a single failure point hinders growth.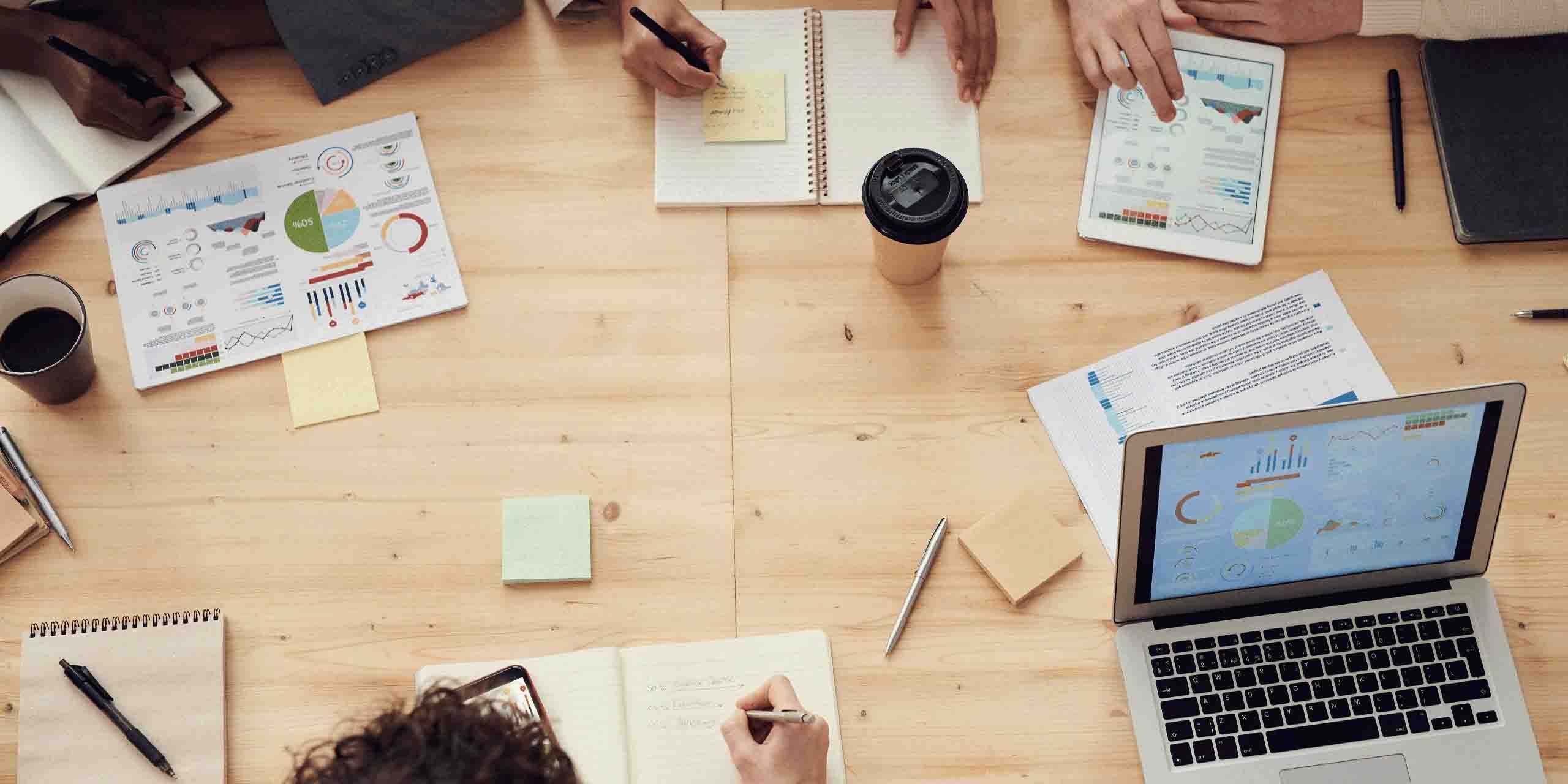 Hiring and management
An internal team is trustworthy and reliable and shares the same work values as you. As a manager, the entire hiring process relies on you as you must ensure that your staff has the right skills and expertise. Once hired, they must stay updated with the newest technologies with continuous training and certifications. Information Technology specialists are paid on average C$62,710 annually in Canada. This salary doesn't include employee benefits, bonuses and commissions. Therefore, hiring and managing your in-house staff can be expensive and time-consuming.
Communication and problem-solving
You can easily communicate with your in-house team and supervise their operations. This direct communication gives you more control over their tasks and the quality of their work. They can respond quickly to issues and ensure seamless operations. However, they are not always available after their nine-to-five shifts. Furthermore, their knowledge becomes limited to their experience, whereas, with an outsourced team, they can tap into the power of combined team knowledge.
Emergencies don't only happen during office hours, and your company's security relies on your team's availability to address these emergencies.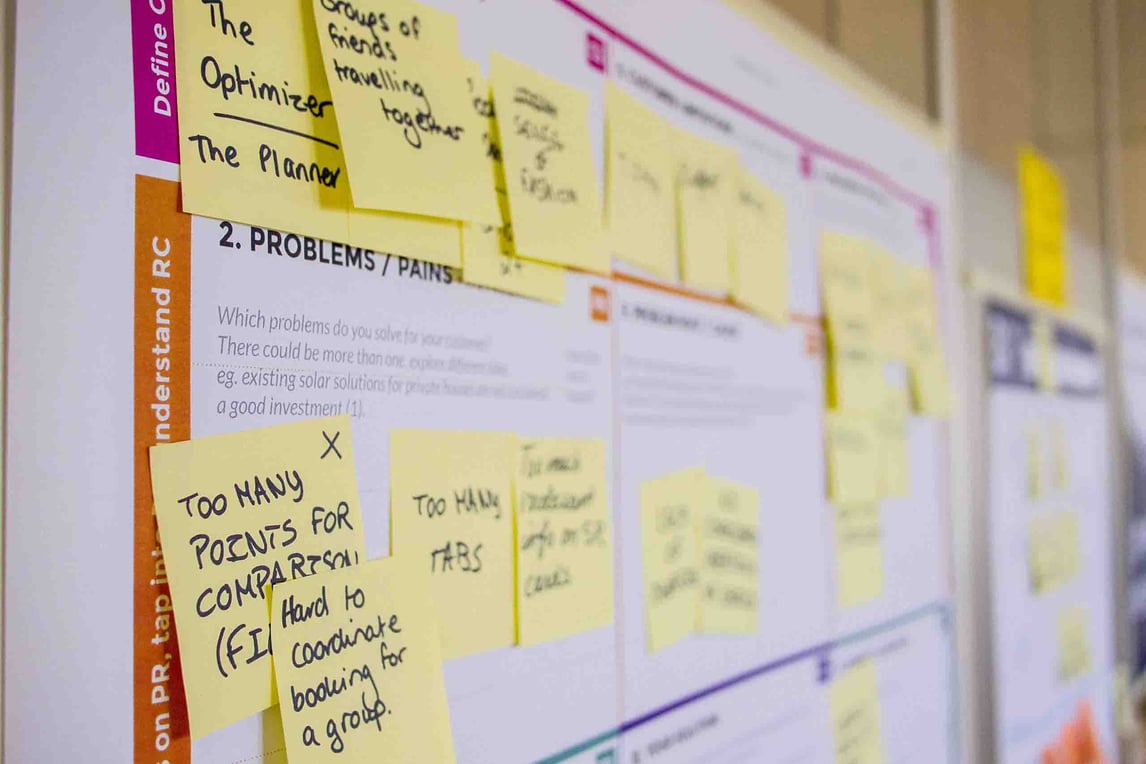 Values and availability
An internal team is aware of and understands your current customer base. This shared vision and values of clients, customers and partners can help your business in the long run.
Benefits of an Outsourced IT Service Provider
Certified expertise
Handing your work to certified experts will allow you to focus on your core business operations. These experts train continuously to stay up to date with new technology trends. They are familiar with your company's problems as they have solved similar ones beforehand. Furthermore, the job of a technology professional requires understanding the specific needs and processes to provide valuable solutions, support and insight.
With Genatec solving over 45,000 issues annually, the chances are that we have already solved the problem you are currently dealing with.
Flexibility and availability
You can delegate fully managed IT services depending on your current needs and upcoming projects. With this high level of flexibility, IT experts can work whenever you want them to, optimizing your business operations. When faced with an issue, they are always available day and night to assist you with your demands.
Genatec is available 24x7x365, so you can get optimal resolution time even during evenings, weekends, and holidays! Technicians can connect to your servers and devices and provide the necessary fix and solutions to keep your business running while respecting cost and budget. And they will always stay in contact with you every step of the way.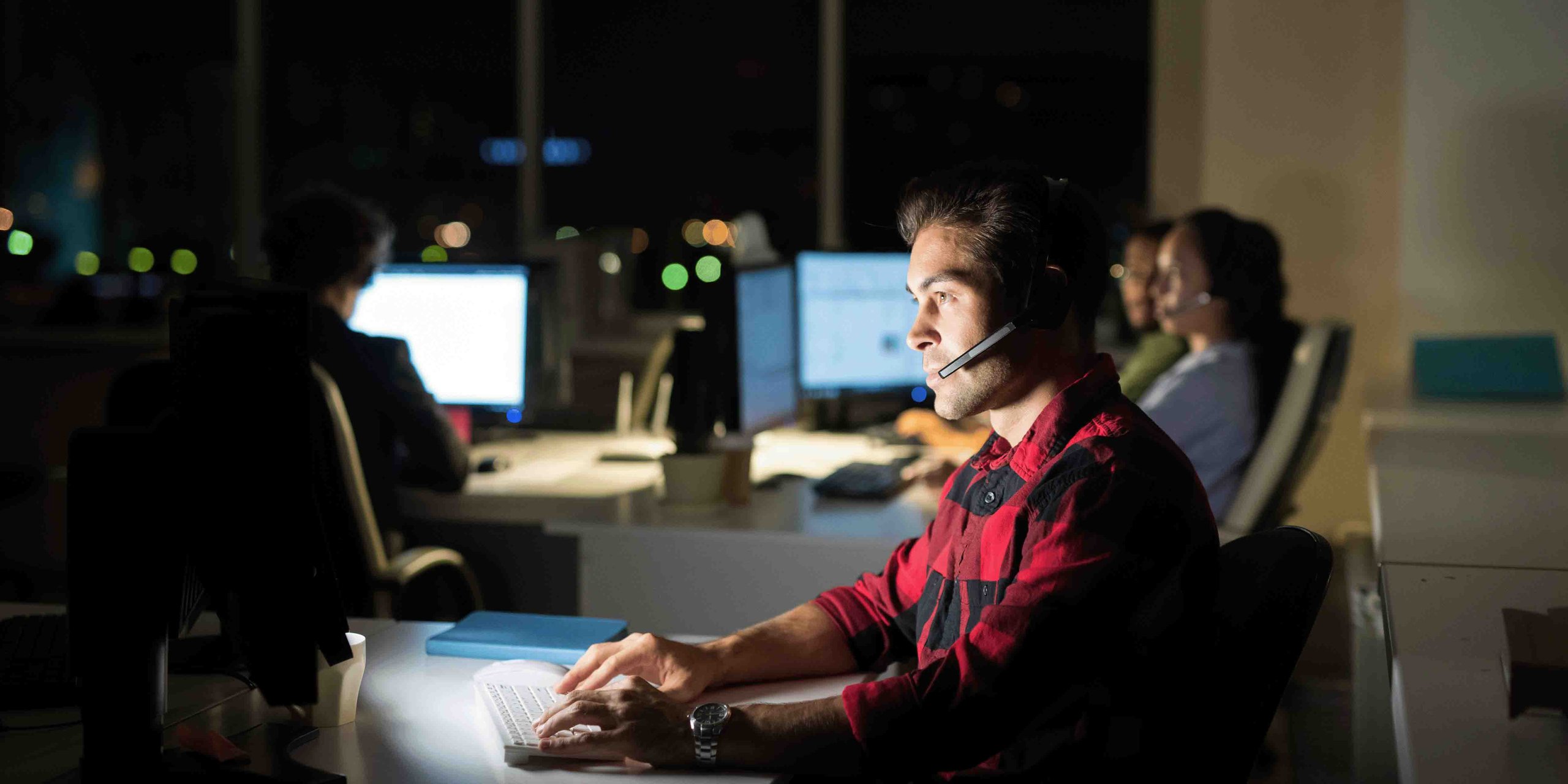 Cost-effectiveness
You can pay a fixed monthly fee that includes various managed services your company needs, ranging from IT consulting to IT security. This payment option will help you plan and predict your spending and avoid the costs of retaining employees. Everything is handled by the outsourcing company, from the hiring process to training and certifications.
Genatec helps over 1,500 companies reduce their IT costs by up to 50%.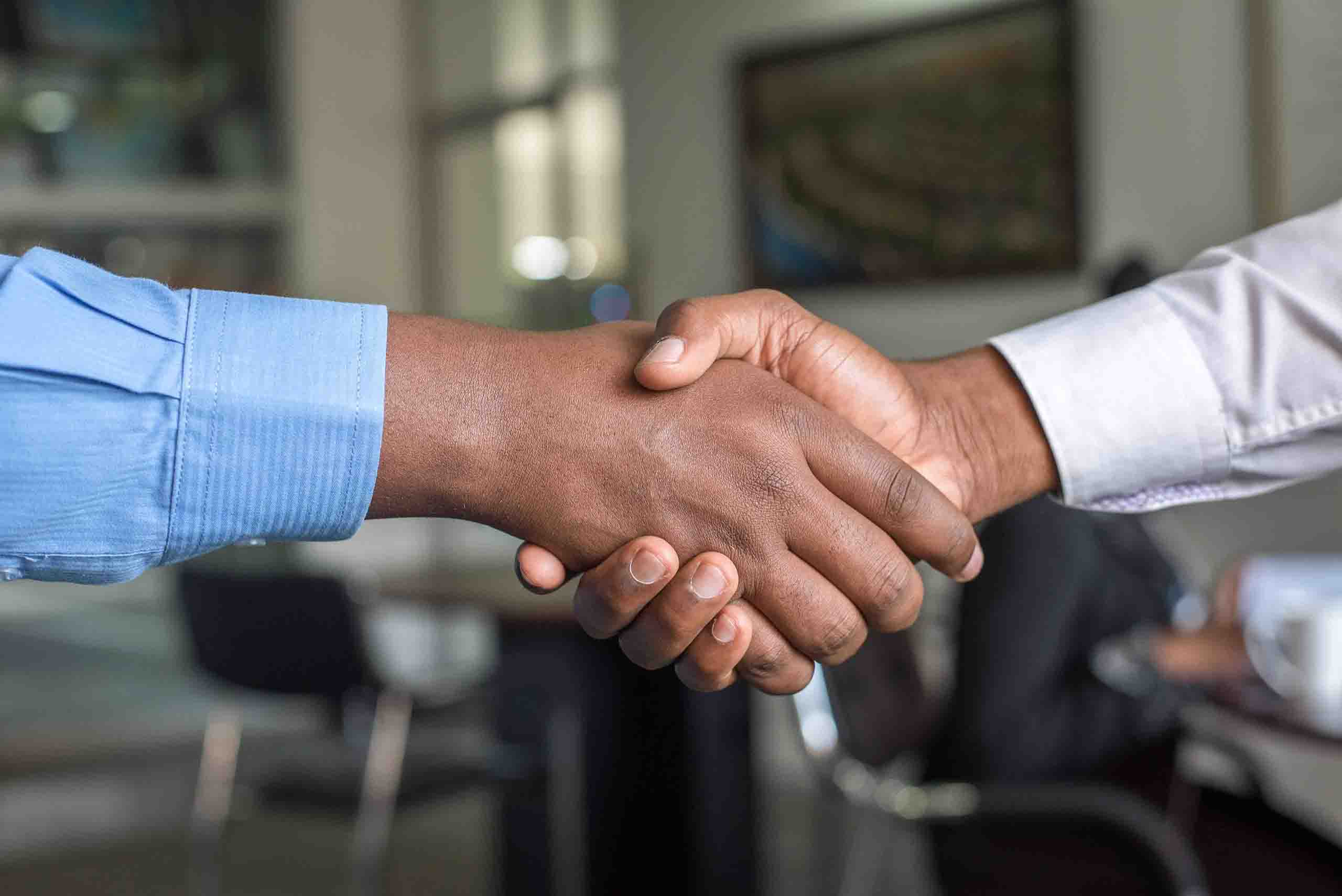 Whether you decide to implement IT outsourcing or IT augmentation, you will need to hire a Managed Services Provider (MSP), such as Genatec. MSPs are an external resource that supports your business in ways your in-house team can't. These experts have accumulated decades of expertise in Information Technology and are very familiar with its complexity. They can simplify technology matters and generate growth opportunities for your company.
Bonus: Augment your In-house IT Team
An augmented in-house IT team uses a hybrid approach that combines your in-house IT team and outsourced IT. In this model, outsourced IT complements your in-house IT operations by filling in the gaps and strengthening your areas of weakness.
When you choose to augment your in-house IT Team, you get the best of both worlds without having to sacrifice one model over the other.
While some companies prefer outsourcing their entire Information Technology unit, others prefer augmenting their existing in-house team. For example, you can focus on innovation in-house but outsource your security like 83% of Information Technology leaders. Since Genatec offers all types of IT services, we are flexible and adapt to your unique business needs, objectives and industry requirements. No cookie-cutter approach — instead, thorough and tailored company solutions.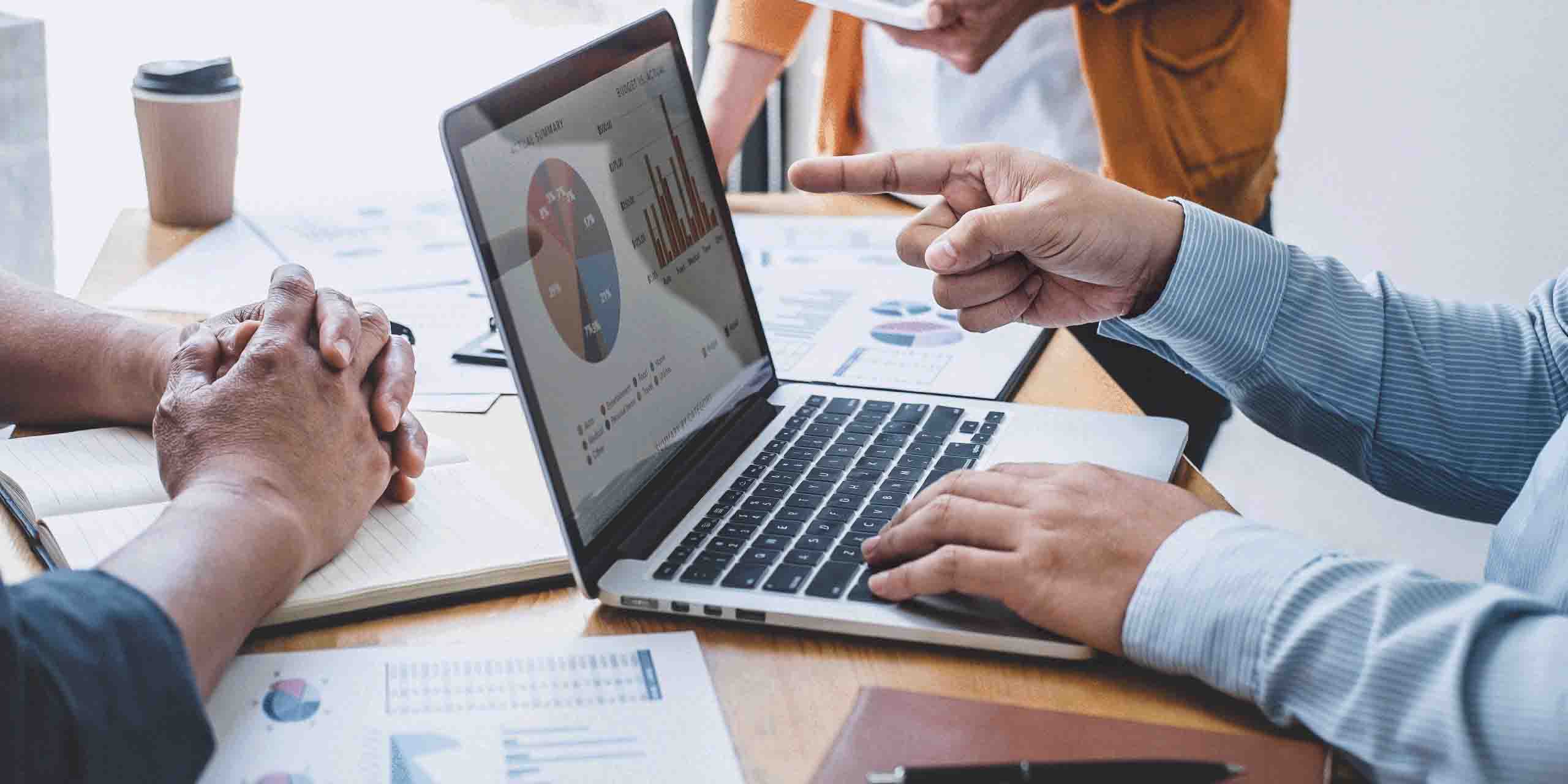 How can you choose a suitable IT service provider?
When choosing a suitable IT service provider, it can be challenging to know where to start. But with the proper research and understanding of your needs, you can make an informed decision that will benefit your business and partner up with the right IT service provider.
Here are some factors to consider when choosing an IT service provider:
Size of company
Is the company big enough to offer the services you need? And do they have the resources and expertise to support your business?
When looking for an IT service provider, it's essential to consider the company's size to make sure they can satisfy your needs.
When working with a smaller IT service provider, you're at the whim of only one or two individuals. It implies that just two people in the company understand your business or what to do if something goes wrong.
Larger service providers don't just have a specialist working on your account; they have an entire staff know about your account and what to do in an emergency.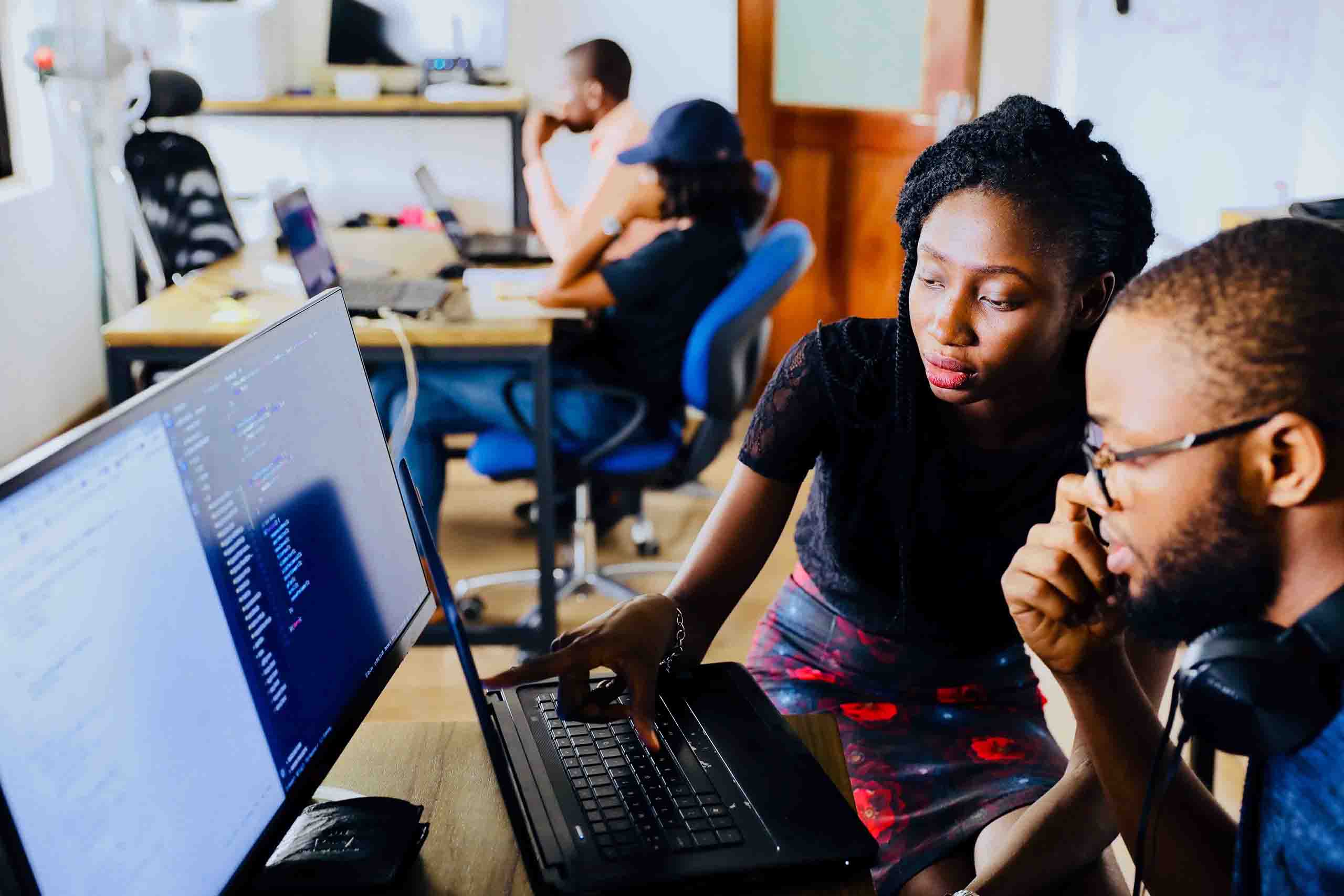 Industry experience
Is the company highly experienced in your specific industry? Or do they have a broad range of experience across different sectors?
When choosing an IT service provider, it's crucial to consider the company's experience level. An IT service provider that has been in business for many years and has much experience in providing IT services to businesses is likely to be a good fit for your company. It's also important to consider the company's specialty areas in technology. It will help ensure you get the most out of your IT service provider.
Genatec has been in business for over two decades and has accumulated expertise working with different industries.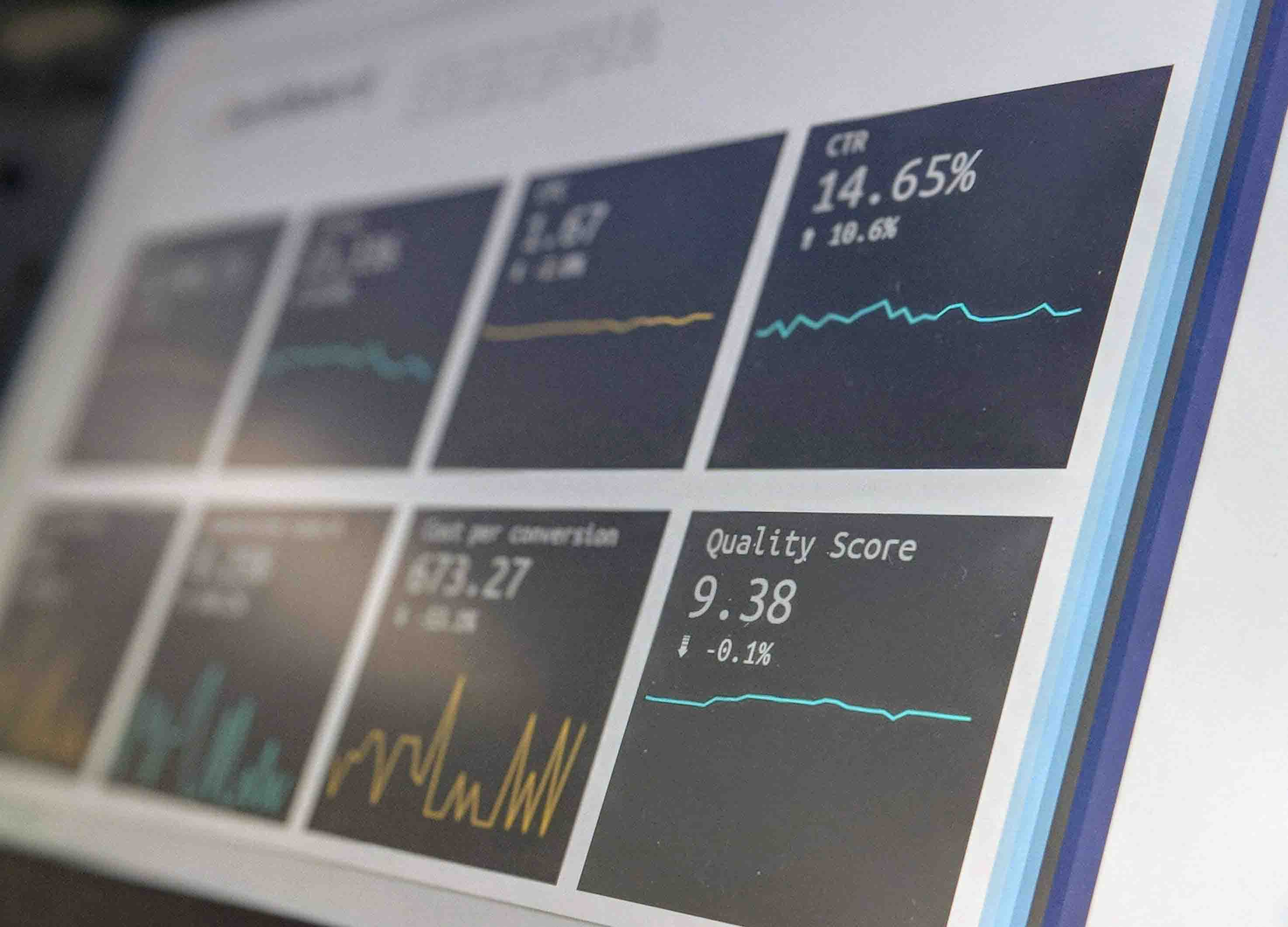 Services offered
What services does the company provide, and do they align with your needs? Ask about managed services, consulting, system integration, and more. The IT service provider should also offer remote support and on-site visits, depending on your needs.
It's essential to ask the IT service provider about their services. It will help you decide if the company can meet your specific needs.
Technology expertise
What technology expertise does the company have? Is the provider up to date on the latest trends and changes in the industry? Are the technicians certified?
When choosing an IT service provider, it's vital to consider the company's technology expertise. The provider should be up to date with the latest trends and changes in the industry. The company should also have much experience with different technologies. It will help them provide your business with the best possible IT services.
The easiest way to learn about a service provider is to read online reviews. What do other customers have to say about them? Check both positive and negative comments to get a balanced picture. You could also ask for referrals from friends or business associates. They may know of a provider that would be a good fit for your company. Finally, case studies are a great way to learn about an IT service provider and their projects with customers. They will help you learn more about the company, the types of problems they solve, the solutions they execute, and the results of their work.
You may also like: 8 Tips for Transitioning to a Managed Service Provider
Flexible payment plans
Look for a service provider that offers your business a range of payment plans for their IT services, so you can find one that fits your budget.
Break and Fix
The break and fix method is a payment model where customers pay for IT services only when they experience a problem or need a service performed. The break and fix model is less expensive than other payment models in many cases. Still, it can also be riskier since there is no guarantee that the IT service provider will be available when needed. Additionally, customers who use the break and fix model may experience more downtime since they wait for problems to be fixed before using their systems again.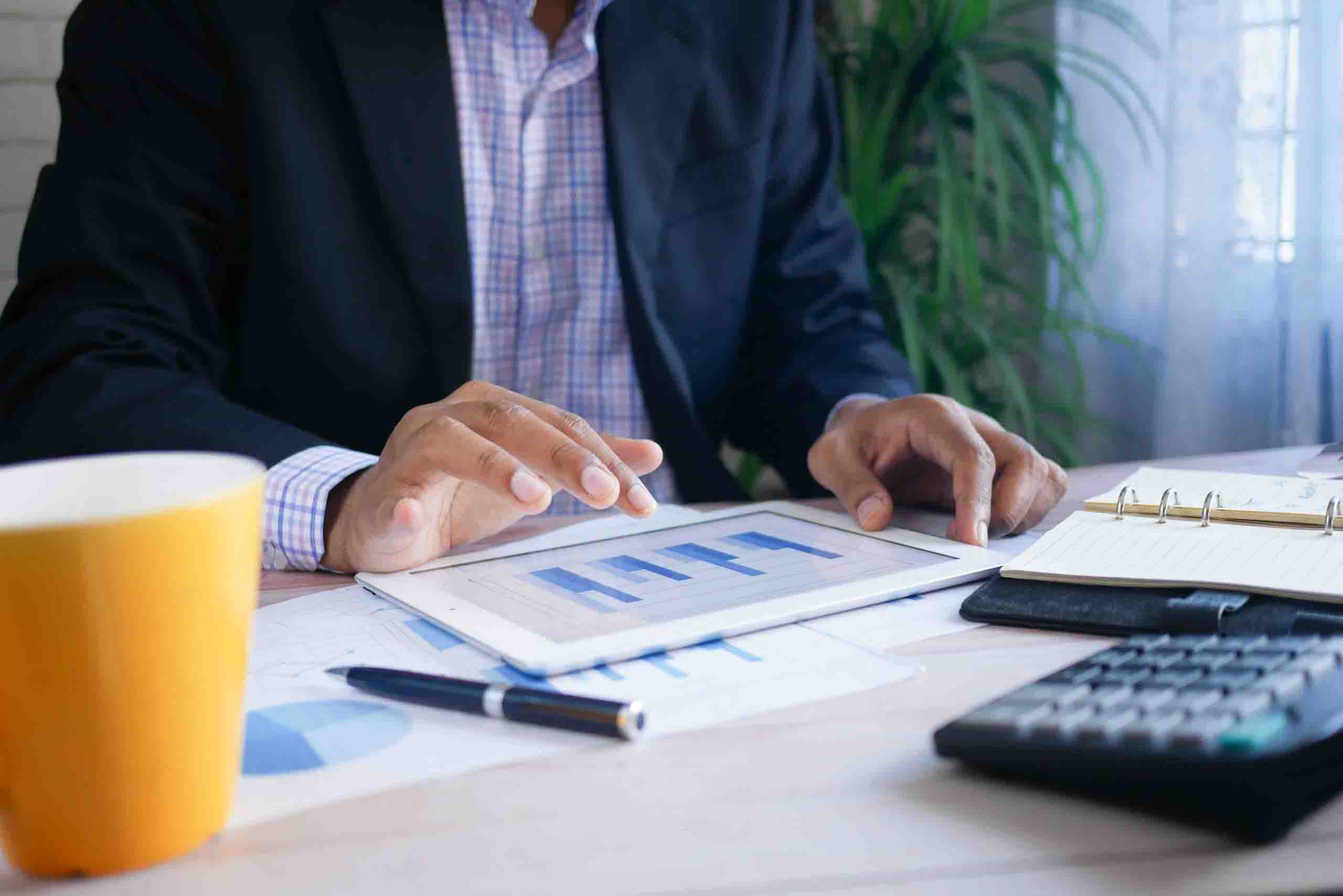 Prepaid Service Block
The prepaid service block is a payment plan where you pay for a certain number of hours of service upfront. It can be an efficient option for companies that need a lot of IT support and want to budget for it ahead of time. You can avoid unexpected charges and keep your costs under control.
Managed Services Plans
Managed services plans offer a payment option that provides access to various services when needed. With a managed services plan, businesses can budget for their Information Technology needs and avoid the unexpected costs of technology problems. In addition, managed services plans give companies peace of mind knowing a team of experts handles their technology needs. As a result, managed services plans are an increasingly popular option for businesses of all sizes.
Genatec offers flexible payment methods according to your needs and budget. Ask us today about our payment plans.
Wrapping up
You don't have to be an IT expert to understand the importance of Information Technology. With technology being omnipresent in our lives, the chances are that you already know how to use complex software and platforms. Business owners and managers need to take advantage of the many benefits Information Technology offers, from increased productivity to better customer service. Regardless of the size, the objectives or the industry of your company, you can use Information Technology to improve operations in different business areas, from accounting to marketing.
And when selecting an IT service provider, it's crucial to consider the company's technology expertise, the payment plans offered, and the managed services plans available. With the right IT service provider, you can enjoy all the benefits of Information Technology. Don't be afraid to ask for help! The right IT service provider will ensure you're happy with their products and services. They will go above and beyond to keep things simple and ensure that your business runs smoothly.
Thanks to this article, you are now familiar with the benefits of implementing superior Information Technology in your business. No more outdated legacy systems! No more threats to financial data or privacy! Say hello to a modern IT infrastructure that gives you a business edge.
If you want to start implementing IT services in your company but don't know where to start, contact the Genatec team today. Our specialists will give you a walkthrough of our services and how we can adapt our solutions to your technology and unique business needs.