What is Sage 300? Understand the use, features, and benefits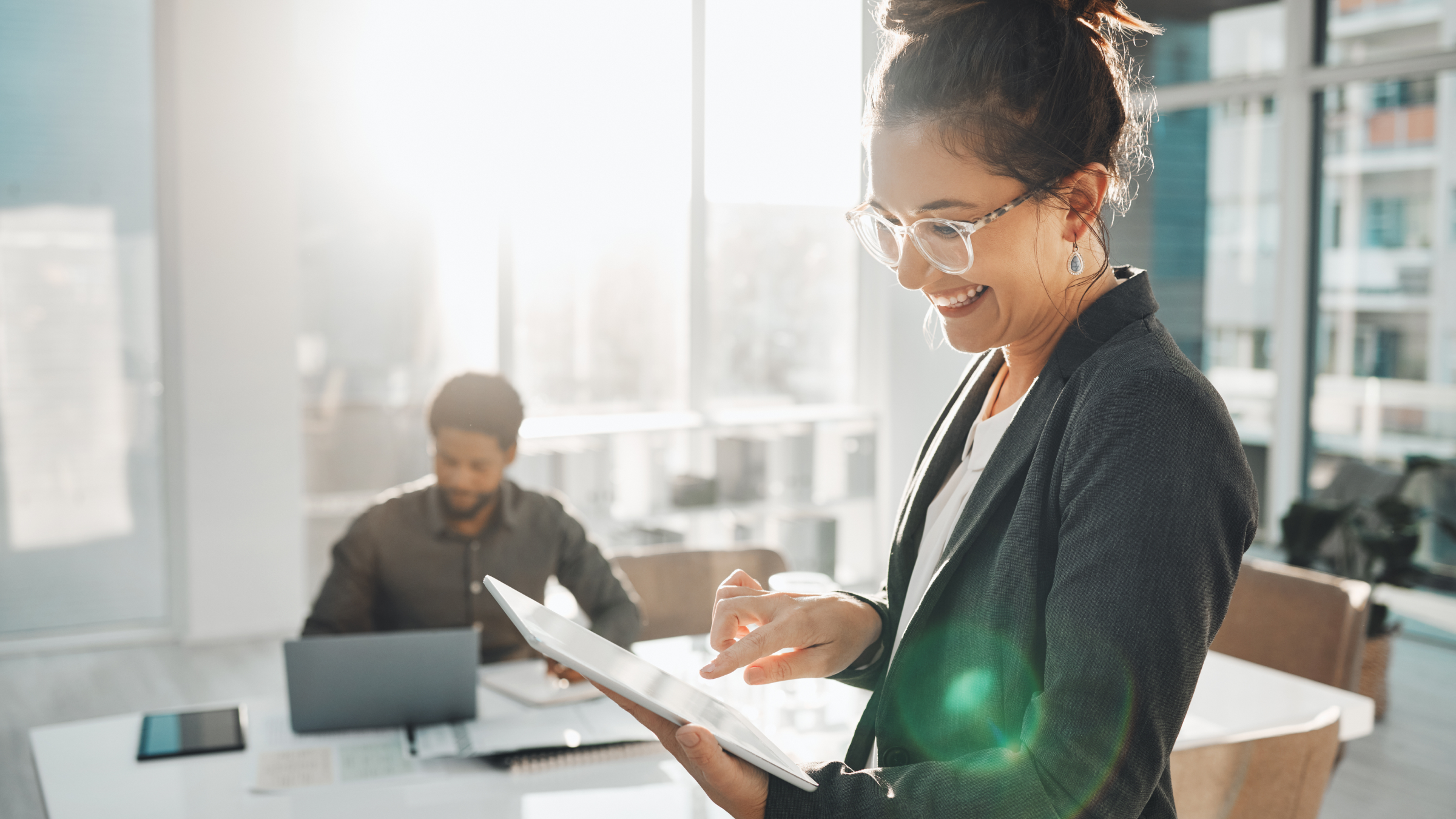 You are a business owner searching for an effective way to manage your finances, projects and jobs. You want to easily access accurate financial reports and integrate your existing systems with third-party apps. You have heard of Sage 300 but are unsure what it can do for you.
For many businesses, managing financial operations can be a complex challenge. Without the right resources and tools, it can be difficult to accurately track expenses, monitor cash flow or optimize financial processes. Additionally, access to accurate reporting is limited if data isn't properly organized and stored in a cohesive way. This makes it difficult to understand the financial health of your business. Without the right ERP system, companies struggle to integrate their existing systems with third-party applications to optimize processes and increase efficiency. This leads to missed opportunities for cost savings and productivity gains.
It can be overwhelming to find the most efficient way to manage your operations without the right tools. That's why a robust ERP solution like Sage 300 is worth considering. In this article, you'll learn about the use, features and benefits of Sage 300 and how it can help your business grow.
[BLOG_POST_SUMMARY]
Overview of Sage 300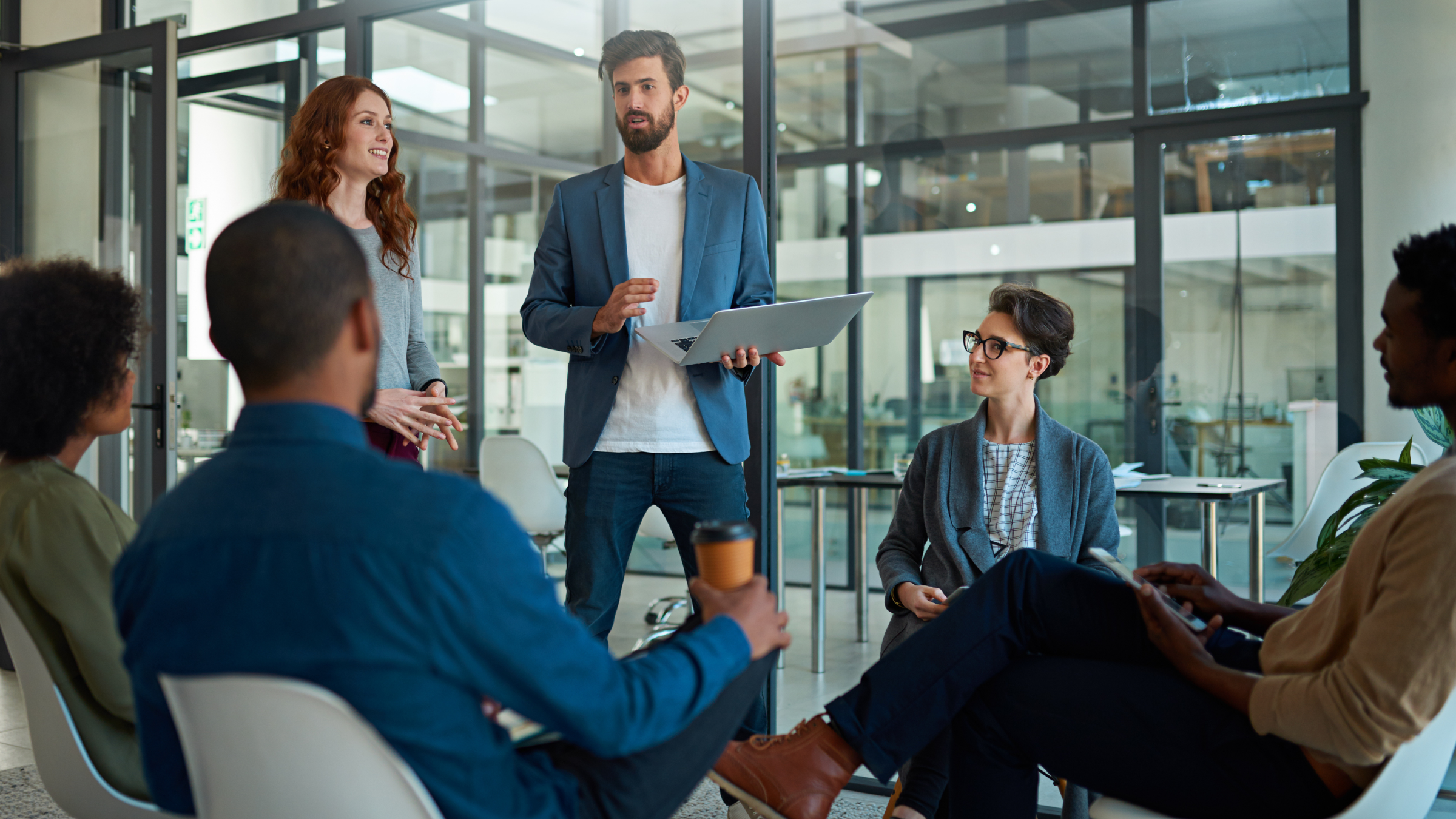 ERP (Enterprise Resource Planning) systems, such as Sage 300, are solutions that provide businesses with a central platform. It can manage, integrate, and automate all of the essential areas of an organization, such as accounting and finance, human resources, inventory management, sales, and customer service.
What is Sage 300?
Sage 300 is a comprehensive ERP system that allows businesses to unify their operations and streamline processes. It enables users to access data quickly, automate business processes, manage resources, and make informed decisions. Sage 300 provides enterprise-level features in an easy-to-use package for small and medium businesses. In addition, it is customizable and scalable, allowing companies to add or remove features as needed.
Who Can Use Sage 300?
Sage 300 is an ideal solution for small to medium-sized businesses in any industry. It is perfect for companies needing centralized data access and enterprise-level features, such as financial reporting, budgeting, project management, job tracking, inventory control, etc. Whether you are looking for a comprehensive ERP system or need help with accounting and finance, Sage 300 can be the perfect solution.
Understanding the Features of Sage 300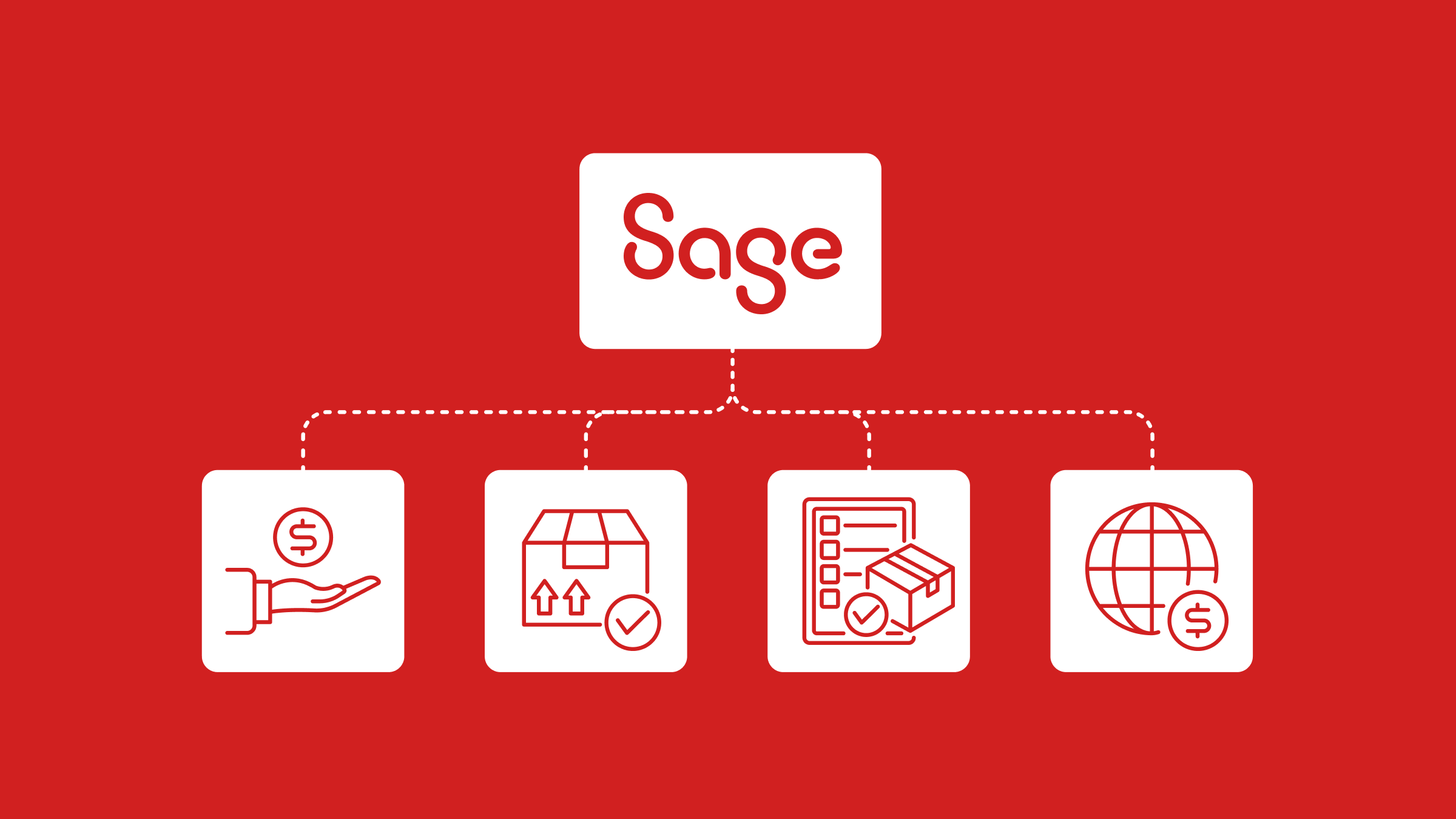 Understanding the features of Sage 300 is vital for your business. With its powerful features, Sage 300 can help companies streamline operations and increase productivity and profitability.
Finance Tool
Making sound financial decisions in your business is crucial. But managing your business finance and accounting can become complex. And an inefficient decision can lead to 530 000 days of lost work, resulting in 250 million dollars of wasted labour costs.
The financial management capabilities of Sage 300 allow organizations to track performance accurately. It helps you manage cash flow, accounts receivable, accounts payable, and more. You can easily access accurate financial information anytime with the reporting and analytics tools available in Sage 300.
The ERP system also provides users with various accounting features that can be tailored to meet specific needs. For example, if your company is based on multiple locations, currencies, and tax systems, Sage 300 can provide the necessary features to manage these complexities and comply with local regulations.
Sales Order Management
Sage's Sales Order Management is a comprehensive tool that offers features to help companies streamline their sales order entry processes, create quotations, track customers' orders in real-time, and generate invoices.
It also offers a tool to track and analyze the expenses related to operations. It enables your business to accurately monitor project or job costs and better assess their financial performance. You can accurately estimate project or job costing costs by considering labour, material, overhead, and other fees associated with each job or project. It tracks actual costs versus estimated expenses to reduce carrying costs.
With this software, you can generate detailed reports to evaluate the profitability of jobs or projects. You can have an overview of the budget and identify areas where you could save money on expenses. Additionally, you can optimize resource allocation by having insights into which resources are used most effectively throughout a job or project. It ensures that teams work efficiently and utilize their time to maximum effect.
Inventory Control
Managing inventory is a challenging task that requires precise accuracy and timely visibility into stock levels. One of the key features of Sage 300's Inventory Control module is its inventory tracking capabilities, which provide real-time visibility into the business's inventory levels and status. It allows you to monitor, manage, and adjust the precise value of your inventory according to customer demands.
Sage 300 also offers several features that can further streamline inventory management processes. Sellers or retailers can use it to track costs associated with each item in stock and generate accurate forecasts for future demand. It will help you make better purchasing decisions, as you can see the current stock levels, available supplies, and future needs in one place. You can also use it to alert users when it's time to replenish stock so they don't miss any sales opportunities due to running out of product.
The software can also help you optimize your storage space by providing insights on how much inventory to purchase or order at any given time. It ensures efficient use of warehouse space and prevents you from overstocking items that are not popular. This can help you reduce the inventory cost by 20% and allocate that budget to other activities.
Integrated Payments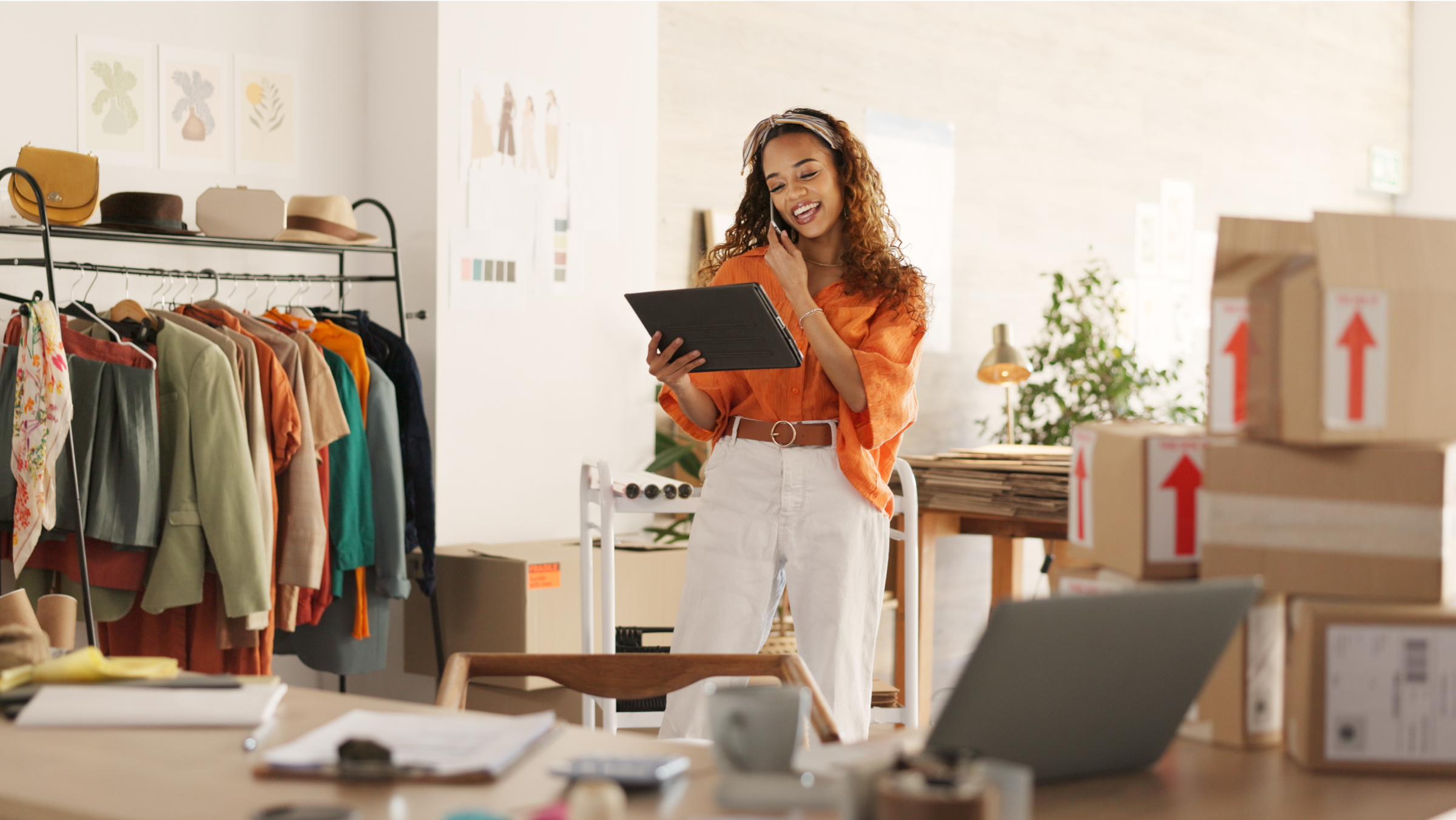 Sage 300 offers an integrated payments solution that makes it more convenient and secure for customers to pay their bills. It's a time saver for your company to pay directly for transactions on the same platform and avoid errors using multiple systems. It allows users to process credit card payments, debit cards, checks, and other forms of compensation. Customers can make payments quickly and securely with just a few clicks.
All the transaction is done in a single window, eliminating the need for customers to enter their information multiple times or store their data in numerous locations. Automated payment reminders are available so customers know any upcoming due dates. The reminders can be sent via email or text, making it easier for customers to stay on top of their finances and keep up with payments. Your company can integrate with bank services and online payment solutions like PayPal or Stripe. It makes it easier for customers to make payments without worrying about the security concerns of entering sensitive payment information online.
Sage 300 is designed for maximum scalability so businesses can easily accommodate more significant transactions and keep track of accounts payable without worrying about integration problems or slow response times.
Check out how we helped Adonis Group increase productivity by 96% using Sage 300: Adonis Group: Expanding Canada's biggest Mediterranean store.
Powerful Sage 300 Third-Party Solutions
Sage 300 offers a variety of features and tools to help any kind of business excel in its daily operations. And this system is even more valuable for companies thanks to third-party solutions. They offer more options to organizations and give them everything on hand to fulfill their operational needs.
Data insights and business intelligence
Data analytics can propel your business to another level, making decision-making 5x faster. The business intelligence capabilities of Sage 300 give you insights into operations and data. You can use its custom reporting tools to run reports in different formats and gain insights into your inventory, sales performance, and more. The data analytics platform will provide real-time visibility into customer trends, market shifts, and overall financial health.
Businesses can also leverage predictive analytics to identify trends and anticipate future outcomes. Sage Data & Analytics is a business intelligence toolkit for Sage 300 that gives you a 360-degree view of your entire business. You can use it to identify sales patterns and business trends, spot inefficiencies, and optimize operations with data-driven insights.
If you're searching for a reliable and experienced IT partner to help you implement Sage 300 into your infrastructure, Genatec is the right choice. Our team of experts can work with you every step of the way - from implementation to ongoing maintenance - to ensure a smooth transition and successful long-term results. Contact us now to learn how we can help you take your business operations to the next level with Sage 300!
Payments
The Sage 300 add-ons can provide businesses with secure and convenient payment options. It allows companies to streamline their payment process and makes it easier for customers to pay their invoices on time. Companies can use Quadient AR by YayPay to control the complete order-to-cash process in a single place, from credit management to collections to payment processing. In addition, companies can use Sage eCommerce to manage all payments, accounts receivable, accounts payable, inventory, purchases, and invoices in a single platform. And with Orchid Return Material Authorizations, they can streamline returns processing and ensure that all returned items are tracked correctly.
Manufacturing and Distribution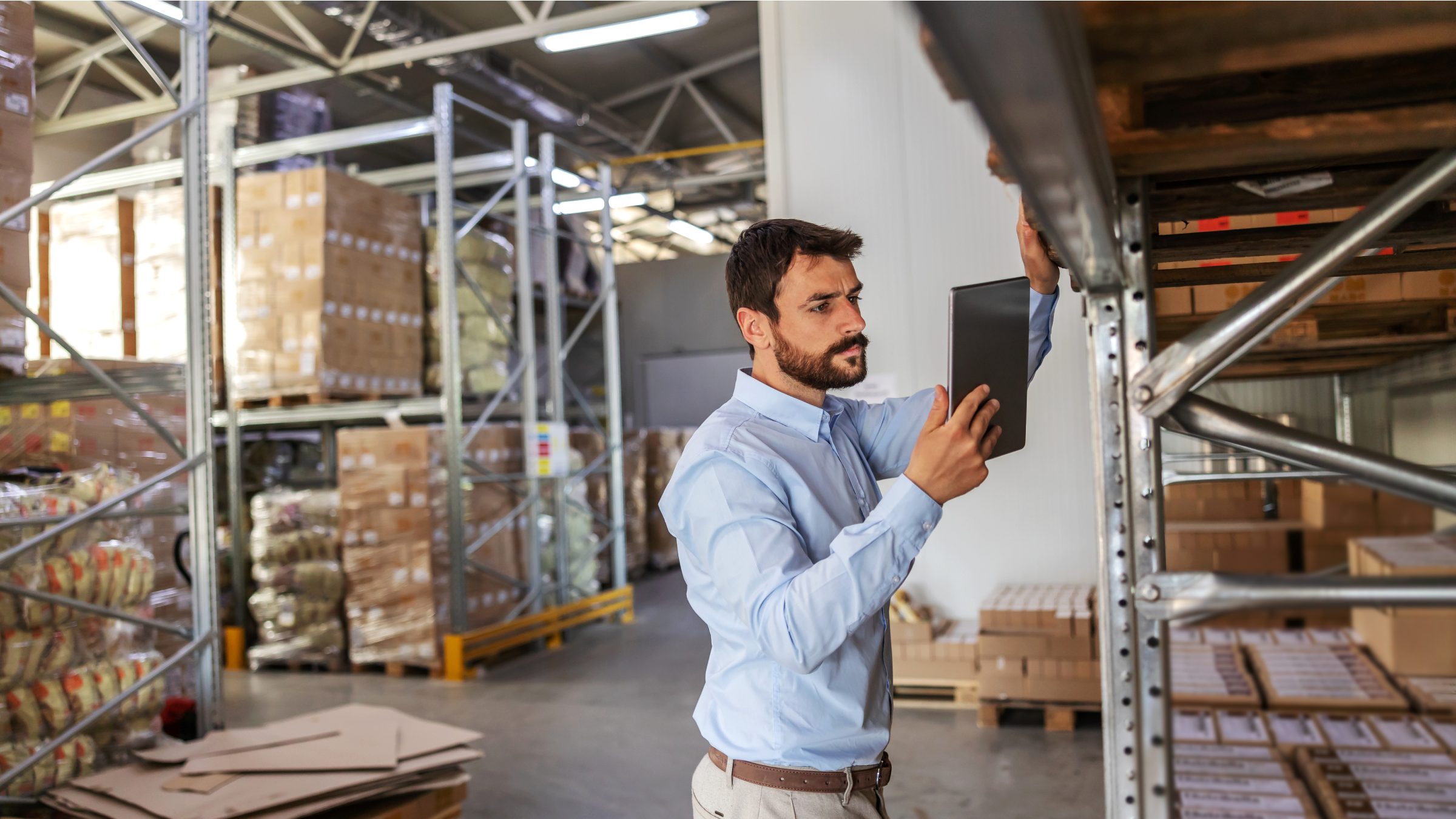 The manufacturing and distribution management add-on of Sage 300 equips users with tools to effectively manage production and distribution processes, inventory control, and order fulfillment. With its advanced lot tracking feature, manufacturers can identify critical components in their products and monitor the status of each job in real-time.
These powerful order management capabilities allow users to create sales orders quickly, assign them to warehouses and fulfillment centres, coordinate delivery schedules, generate invoices with correct pricing information, and receive customer payments from one convenient dashboard. The cost management system can help manufacturers identify potential savings opportunities by optimizing resources used in production while maintaining quality standards and reducing carrying costs. Third-party solutions such as Xtended Landed Costing allow users to calculate landed costs for each shipment accurately, so they can get accurate information about all the expenses associated with a product and make sound business decisions.
Benefits of using Sage 300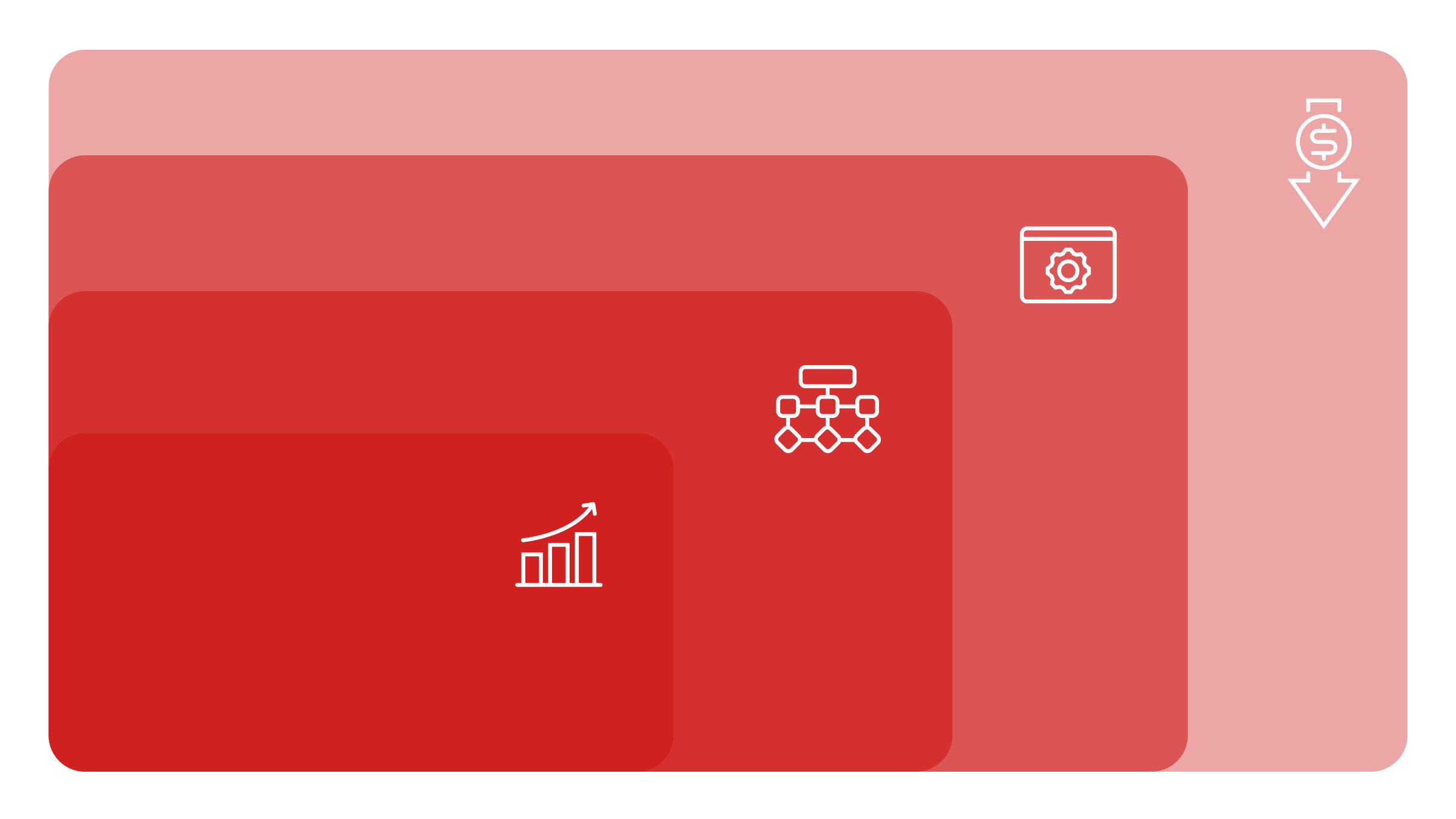 The benefits of using Sage 300 as a business management system are vast. It provides your business with reliable and secure data that can be accessed anytime, anywhere. The Sage software is fully integrated with other tools and applications, making it easy to connect systems. With its customizable features, you can create custom solutions for your unique needs without extensive coding or programming experience. Its intuitive user interface makes it simple to use, even for those with little to no experience.
Improved Efficiency
Implementing an ERP leads 95% of companies to business process improvement. And with Sage 300, improving your business process becomes more accessible. You can generate efficient results without manual data entry, significantly reducing the time spent on administrative tasks. And with all the powerful features and add-ons, you can customize your system to fit the needs of your business. This helps you get more out of each job, resulting in increased efficiency and improved workflow.
However, with all the different features and add-ons available, choosing which ones are most suitable for your business can be overwhelming. So having an IT partner to assist you in the implementation is highly beneficial for your company. Genatec is a Platinum Sage 300 Consulting partner, which means we have the expertise to provide you with a tailored solution that best meets your needs. We offer a complete suite of services to assist in implementation, customization, training and ongoing maintenance so you can get the most out of Sage 300. Contact us today to learn how our team of experts can help make the transition to Sage 300 easy.
Check out how we helped Buffa Bowling increase operations efficiency by 140% using Sage 300cloud: The Bowling Experts™ meet the IT Experts.
Streamlined Workflows and Automation
The software's Visual Process Flow Designer tool provides businesses with an easy-to-use interface that simplifies complex processes. It allows you to create customized workflows according to your needs by dragging and dropping tasks into a graphical workflow editor. The tool also facilitates information sharing between departments by enabling real-time application communication. Your business can create automated processes for nearly any task or process, from generating sales orders to creating expense reports. Automating these tasks gives you visibility into your operations and allows you to manage your resources better.
Enriched Accessibility and Customization
Sage 300 provides businesses with an outstanding level of accessibility and customization. With its user interface, you can access the software from desktops, tablets, mobile devices, or any other web-enabled device. This makes it easy to access the system from multiple locations. Also, the software features several customization options, such as customizing the security settings within the platform to ensure that unauthorized people cannot view or modify confidential data. The software also offers comprehensive multi-language support for global companies that need access to applications in different languages. In addition, Sage 300 lets you integrate with Customer Relationship Management systems (CRM) such as Salesforce without disrupting your existing workflows.
Lowered Operating Costs
Sage 300 is an excellent choice for businesses that want to reduce operating costs. You can use the software's flexible deployment options—on-premise, cloud, or hybrid solutions—to customize the platform for your needs. Having a personalized system reduces the need for additional IT investments and therefore cuts down on operating expenses. Additionally, Sage 300 provides built-in scalability and consolidation across all departments, so you can quickly scale up the system as your business grows. This helps lower costs by reducing the need for additional hardware or software investments.
Also, Sage 300 enhances financial visibility with real-time analytics and reporting. This gives you a comprehensive view of the company's finances, enabling more accurate decision-making. The software also includes several features to help streamline processes and reduce errors, such as automated data validation and workflow rule enforcement. These features not only lower operational costs but also increase efficiency and accuracy.
Finally, Sage 300 is an intuitive and easy-to-use system that requires minimal training. This allows your business to quickly get up to speed with the software while avoiding costly training and consulting services fees. With these features, companies can reduce operating costs and maximize their ROI with Sage 300.
Tips for Getting the Most Out of Sage 300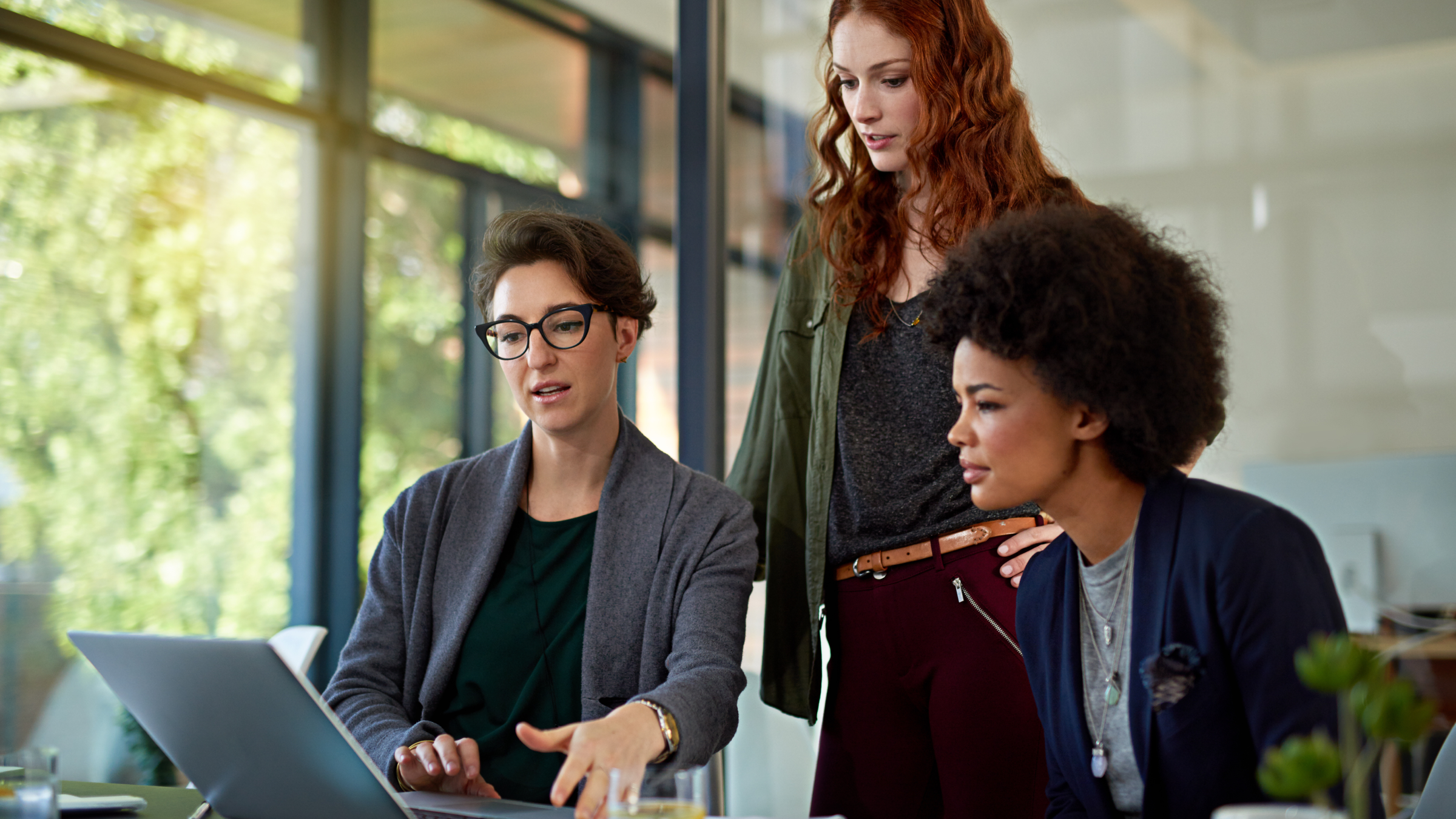 Implementing Sage 300 for your business requires a significant investment in time and resources, so ensuring you're getting the most out of its features and capabilities is essential.
Reporting and Dashboards
Leveraging reporting and dashboards are essential to maximizing the value of your Sage 300 system investment. With comprehensive analytics capabilities at your fingertips, you will have better visibility into your company's performance, resulting in greater operational efficiency and profitability.
Businesses need to be aware of the data and the transactions that transit daily. With the business intelligence features, you can customize the reports with different metrics, key performance indicators (KPIs), and filters so you receive the insights you need. You can create specific dashboards for each department and have visibility over every aspect of your business. By doing so, you can better understand your business processes and adjust strategies accordingly.
Customization Options
Sage 300 allows for comprehensive customization, including customizing the security settings, multi-language support, and integration with existing systems. This flexibility is critical to getting the most out of your Sage 300 system. In addition, the add-ons and third-party integrations offered by Sage 300 give you even more customization options. Integrations such as Customer Relationship Management (CRM) software allow you to build the best system for your company and can provide additional features for specific industries or operations. By customizing the system to meet your business' exact needs, you can ensure that your processes are working as efficiently and securely as possible.
Training and Support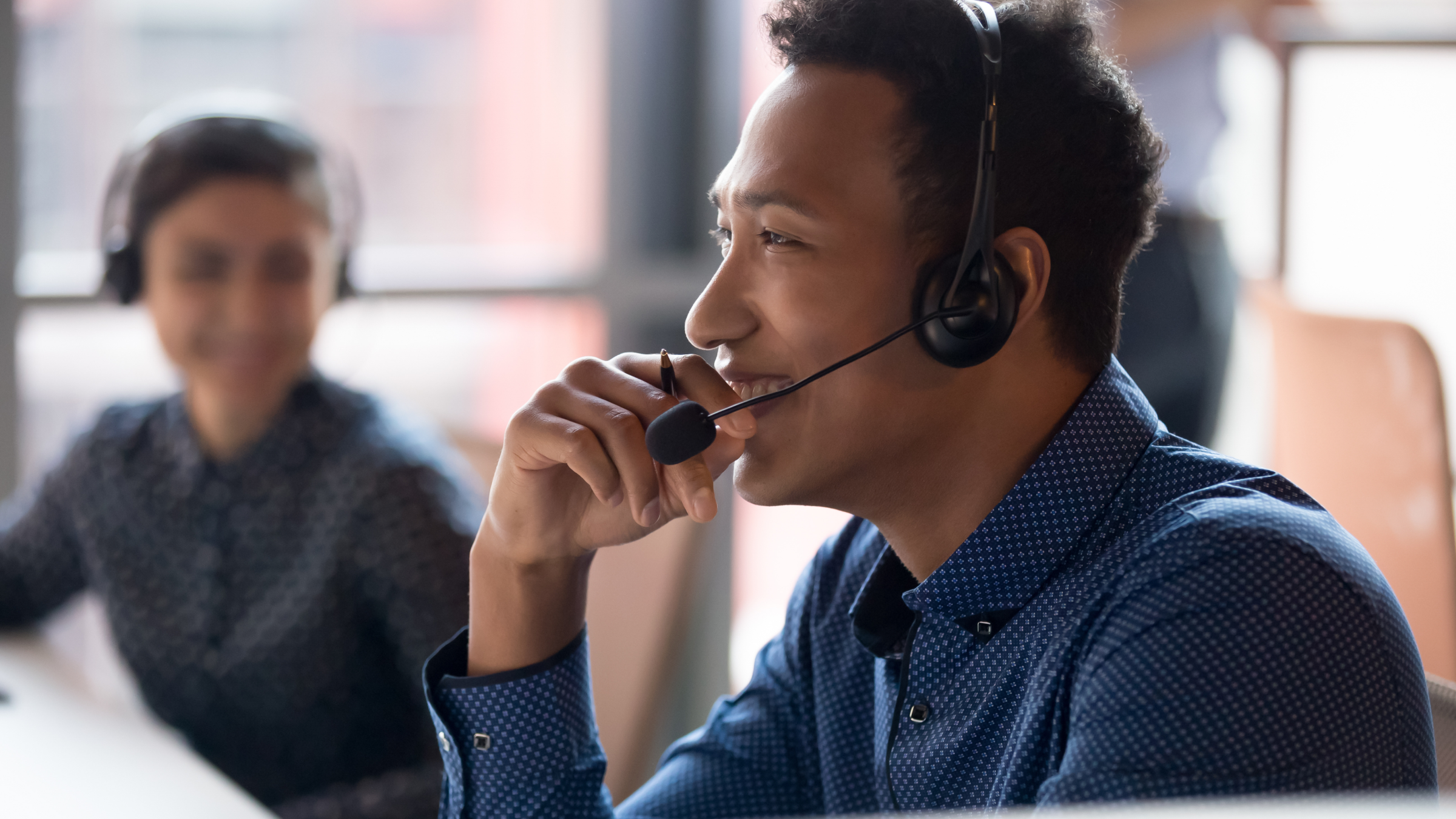 Sage 300 provides businesses with various training and support options to ensure users have a positive experience. Onboarding customers correctly is essential for ongoing success, and Sage 300 offers resources to help new clients get up to speed quickly.
Businesses can choose from in-depth technical training courses to learn the software's features. Personalized support services are also available to solve any issues during implementation. The user guides provide detailed instructions on using the system effectively and efficiently. In addition, you can have access to an extensive library of videos, webinars, and articles covering topics such as best practices, tips and tricks, troubleshooting guides, and more.
We understand that it can become overwhelming to implement all the powerful features that Sage 300 offers. That is why we offer hands-on training to help your team reduce onboarding friction and become more familiar with the various areas of Sage 300, including workflows, modules, and third-party applications.
Wrapping Up
Staying ahead and having control of your business operations is crucial to aim for higher goals. And with Sage 300, you can do that easily. Sage 300 is a powerful tool that helps your organization stay up-to-date with all the aspects of your daily tasks. It boosts productivity by providing valuable tools and features to manage all your assets and staff members efficiently.
You can seamlessly manage finances, sales orders, and inventory and integrate payments. You can also incorporate valuable add-ons to fulfill specific business goals. This allows you to get insights into your tasks, flexibility for customization, and access to significant resources. All the benefits and tips will help your business make informed decisions and implement new workflows that will increase productivity and efficiency.
Are you still looking for a Sage partner for your business? Genatec is your best Sage business partner to help upgrade your business. Our dedicated team of experts will maximize your investment by properly evaluating your environment for the best implementation and configuration. Your staff will receive proper training and technical support to help you solve problems and have efficient processes that fit your needs. Contact us today to talk to an advisor.